Artist residencies are artist-in-residence programs with the goal of cultivating artist communities, imagining new art forms, and radically extending artists' skills and processes. 2021 is coming to its end, but there are still some opportunities to join Artist Residencies 2021.
The artist in residence is offered a studio space to create, study and exhibit their artwork; as well as provide an opportunity for them to share their work with the wider community and take part in educational programs and other artist-in-residence activities.
An artist residency places an artist in an unusual environment to boost creativity and simply helps emerging or professional artists create. I think it is a genius idea to have 2-8 weeks of an art retreat, especially if you're working on your creative goals.
Table of content:
HOW TO APPLY FOR ARTIST RESIDENCIES
Most residence programs will ask you for the same documents. So read carefully all the details, check the deadline, and get:
MUST HAVE
Residency proposal – an elaborated plan for the duration of the residency. What outcome you want? Some organisations need a short paragraph, some need a detailed plan.
CV + biography.
Portfolio + likns to your website / soical media.
OPTIONAL
list of equipment you need.
dates you'd like to come.
references. Fewer foundations need it today, but still, be ready that mid-career programs will likely ask you for 1-2 letters.
Every program is unique and they always make a list of what you need to submit an application or an email you can contact to learn more.
---
LAST CALL ARTIST RESIDENCIES 2021 – 2022
For all these programs deadline is either September, 30 or the beginning of October 2021.
---
EUROPE
[ESTONIA] TYPA's Artist in Residence 2022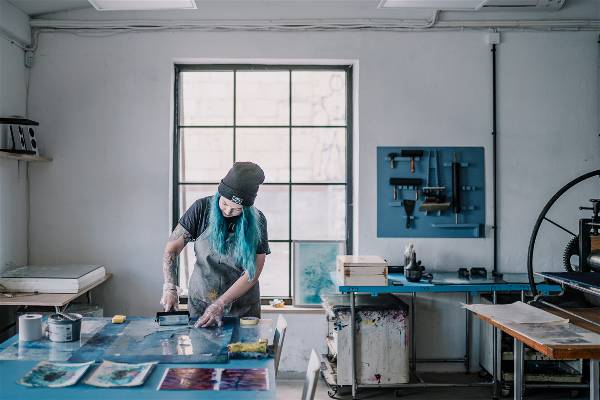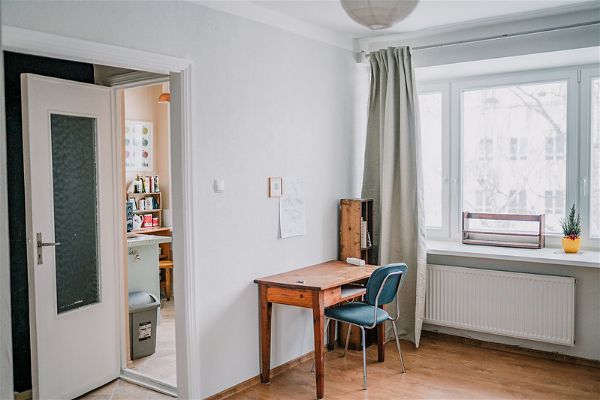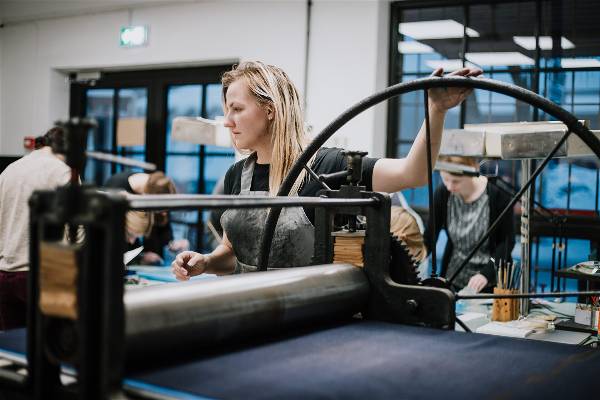 TYPA's print museum and paper art studio teamed up with the Pallas University to welcome artists working with print and paper and looking for fresh perspectives. The residency for 2022 is located in Tartu – Estonian UNESCO's Creative City of Literature 2019, and European Capital of Culture 2024.
The residency covers accommodation in the center of Tartu and access to a shared creative studio with letterpress and book-making equipment. If you wish, you can invite your partner with you. TYPA can also assist and organize an exhibition, a workshop, or an artist talk as a sort of public outcome. TYPA already hosted 100+ artists and is happy to meet you too.
WHO: artists willing to explore print, paper and bookmaking or experienced printmakers.
WHEN: during 2022 (2 months minimum – 4 months maximum).
WHERE: Estonia.
FEES: 350 euros/mo including accomodation in the center of Tartu, spacious shared studio and access to all equipment, and exhibithio space.
DEADLINE: September, 30, 2021.
APPLY: submit your application here OR send an email email to charlotte@typa.ee with a 300-word proposal for your residency plan, application form, your CV and portfolio.
More details here.
---
[FRANCE] DRAWinternational – Drawing Residency 2021
John and Grete McNorton created DRAWinternational in France to help artists find a place where they can focus on work for one or three months and get ready for an exhibition, postgraduate qualification, or simply to experiment.
You will get a chance to live in a French village and share a medieval building and studio with other artists. Space for large projects, a workshop, etching press, top-loading kiln, and a gallery for showcasing works in progress will be also available for artists in residence.
WHO: Artists. Most interest: drawings and notation.
WHEN: 6 to 12 weeks in 2021
WHERE: Caylus, France
FEES: including shared self catering accommodation, dinner for all artists once a week, individual studio space, and academic support.
DEADLINE: September, 30, 2021.
HOW TO APPLY: submit your application with a residency proposal, short bio and CV, recent portfolio, list of needed equipment.
---
[FRANCE] A.I.R. Vallauris (Artists in Residence) 19th Season Standard Residency
A.I.R. Vallauris invites artists working with all mediums to come and stay for 1 month at the end of 2021. The program includes a well-equipped studio and individual accommodation. Plus, at the end of the residency, all participants can join an exhibition and a celebration at the Gallery "Aqui Siam Ben". So far, more than 350 artists have joined this program.
WHO: artists (ceramists, sculptors, painters, photographers, videographers and multimedia artists)
WHEN: SessionVI 26 October – 26 November 2021
WHERE: France.
FEES: upon request.
DEADLINE: September, 30, 2021.
HOW TO APPLY: request the application form by email contact@air-vallauris.com.
You still have time to apply for 2022, check the schedule first:
2022 Standard Residency Schedule
Session I: Tuesday, February 8, 2022 to Friday, March 11, 2022
Session II: Tuesday, April 5, 2022 to Friday, May 6, 2022
Session III: Tuesday, May 17, 2022 through Friday, June 17, 2022
Session IV: Tuesday, June 28, 2022 through Friday, July 29, 2022
Session V: Tuesday, September 6, 2022 through Friday, October 7, 2022
Session VI: Tuesday, November 1, 2022 to Friday, December 2, 2022
---
[FRANCE] A.I.R. Vallauris (Artists in Residence) Atelier Tremplin Residency 2022

A.I.R. Vallauris hosts artists in residence since 2001 and offers two major programs, one of those is Atelier Tremplin for recent graduates seeking development and a strong community.
The program is designed to guide artists through a 3-month journey with 3 exhibitions.
The fees will cover private accommodation, 2 meals per day, studio, and equipment. There is possibly a registration fee too.
WHO: artists and ceramists graduates.
WHEN: 3 sessions in 2022: February to May, May to July, and September to December.
WHERE: France.
FEES: upon request.
DEADLINE: September, 30, 2021.
HOW TO APPLY: request the application form by email AtelierTremplin@air-vallauris.com.
---
[FRANCE] Visual Arts Residency 2022 – Usine Utopik
The European Pepinieres of Creation support the ADN association – USINE UTOPIK offers a 54-day residency for visual artists in France. ADN – Usine Utopik is a center for contemporary art and it encourages exchange between visual art and the rural environment.
WHO: Artists with art degree in any discipline. Writers and researchers are welcome too. Only 3 participants at a time.
WHEN: 2022 (First periode : 29.03 – 20.05.2022, Second periode : 16.08 – 07.10.2022).
WHERE: France.
FEES: including a room in the apartment, studio access, and help with exhibition organisation.
DEADLINE: 3 October, 2021
HOW TO APPLY: a pdf application file to usineutopik@gmail.com with subject line LASTNAME Firstname- Candidature arts-plastiques 2022.
The program offers a creation grant worth € 2,250 gross and up to € 1,500 for production costs during the residence.
---
[ITALY] AIR 2022 in Tuscany
A residency in the historic part of Tuscany – La Macina di San Cresci. The versatile residency program invites you to join the creative community, with the opportunity to showcase your works during the final exhibition or even in Florence.
Facilities include a 45 square meters studio, spacious historic cellars, and a church with restored organ and digital piano. Photographers will have access to the darkroom. All basic needed tools will be available.
WHO: artists working with drawing, painting, sculpture, photography, film, video, new media, installation, fiction and nonfiction writing, poetry, dance, music, interdisciplinary, design and architecture.
WHEN: 1 week min in 2022.
WHERE:
FEES: first week € 500, each following week is € 350. Deposit is 200 euros. Nothing is included, you should request a quote for accomodation.
DEADLINE: 30 September 2021.
HOW TO APPLY: follow the application process on the website.
---
[LATVIA] Autumn Residency 2021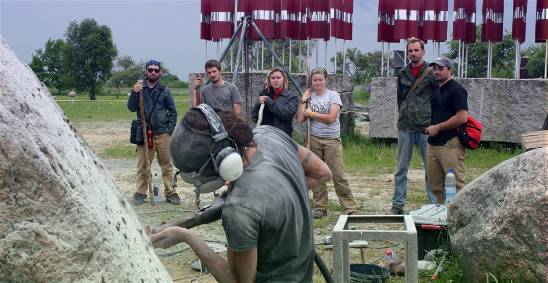 The International Artist Residency Pedvale announced the last call for the Autumn residency. They can only accept 9 artists who will live and work close to Riga, Latvia.
Artists are free to use the manor where they live, private and shared studios (7 studios in total), and the outdoor sculpture park – Pedvale Art Park.
WHO: visual artists, writers, dancers, performance artists
WHEN: 1 November – 28 November 2021.
WHERE: Latvia.
FEES: €470 per month.
DEADLINE: 1 October 2021. (there is ongoing applications for winter session too)
HOW TO APPLY: by email pedvale@pedvale.lv with your CV, proposal, and portfolio.
---
[PORTUGAL] Summer Residency at Hangar
The Residency program at Hangar is fully based on international exchange and experimental projects. Hangar provides residents with 7 private room studios and a lightroom but also has partnerships with other facilities in the city. You will live in the same building where the studios are.
Other facilities also include DYA tools, a photo lab, a music atelier, and a library. The team also expects you to partake in workshops and talks to contribute to the international community.
WHO: artists, writers, visual artists.
WHEN: 1 to 3 months, dates TBD.
WHERE: Lisbon, Portugal.
FEES: €750.00/ month to €1,000.00/ month.
DEADLINE: 3 October 2021, but also they accept your application any time.
HOW TO APPLY: email to residency@hangar.com.pt and organize all application papers in ONE pdf file (CV, residency proposal, portfolio).
---
[FRANCE] Dora Maar Program 2022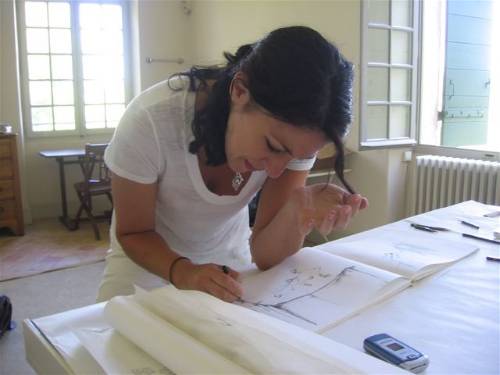 An international program for professional artists conceived to give more focus and exchange with the local community through monthly showcases.
Dora Maar was Picasso's muse and partner for almost 10 years in the early 20 century. The Dora Maar House in Ménerbes was bought by Picasso for his muse.
Read carefully the application guidelines, as there are some nuances.
WHO: mid-career artists and scholars.
WHEN: 1-2 months from March through November 2022.
WHERE: Provence-Alpes-Côte d'Azur, France
FEES: application fee $20
DEADLINE: 15 October 2021
HOW TO APPLY: online application.
---
Autumn/Winter Retreat 2021 AiRGuiniguada Gran Canaria
Autumn Retreat 2021 AiRGuiniguada Gran Canaria just extended deadlines and now accepting more applications due to our new normal lifestyle. Note that at AiRGuiniguada rooms are in fact your studio.
WHO: artists and researchers, philosophers and writers.
WHEN: 2 to 8 weeks max.
WHERE: Spain.
FEES: 2 weeks: €500, every additional weeks: €150.
DEADLINE: ongoing.
HOW TO APPLY: online application guidelines. Portfolio, CV and residency plans send to airguiniguada@gmail.com.
---
The NES Artist Residency in Skagaströnd
Winter and being far away from everything can help ease the stress and pressure and focus on art. Plus, it is a chance to see the magnificent Northern Lights.
WHO: all disciplines.
WHEN: 2 months (December 2021 – January 2022).
WHERE: Iceland.
FEES: 650€ per month.
DEADLINE: 29 October 2021
HOW TO APPLY: online application + an email sent to nes@neslist.is with ONE PDF (CV, Letter of intent 500 word max and examples of work).
---
More Last Call Artist residencies 2021 in Europe:
---
UNITED KINGDOM
Open Call Solo Residency and Exhibition
Open Call Solo Residency by Unit 1 Gallery is waiting for solo artists who want to join a 3-month program and exhibit the outcome.
This program is almost free, you only pay for the application, but you'll have to find your accommodation and support your living by yourself.
WHO: solo artists.
WHEN: from 18 January – 31 March 2022, but the Exhibition will take place from 7-16 April 2022. Residency duration is 3 months.
WHERE: London, UK.
FEES: no residency fee, the application fee is £35, but some countries are expemt from the fees.
DEADLINE: 30 September 2021
HOW TO APPLY: online application with 10 images of your works, bio, artist statement and CV.
Even if you're reading this after the deadline, don't be discouraged, all applicants will be considered for the next residencies. But, keep in mind, that they don't accept any applications by email, only via online form.
---
NORTH AMERICA
[CANADA] The Banff Artist in Residence program 2022
Canadian Banff Artist in Residence program aims for professional visual artists' support and practice. The participants will get access to all facilities, including ceramics, sculpture, photography, print and papermaking, and Digital Media.
You can also have a chance to participate in exhibitions at Walter Phillips Gallery.
WHO: experienced visual artists with post-secondary level education or an exhibition or publication records.
WHEN: January 10 – February 11, 2022
WHERE: Canada
FEES: $65 ($35 for Indigenous applicants)

Program Fee : $6 929.03 (plus GST) for single room and meal plan.
Partly funded fees: $2 278.00 (plus GST)

You can apply for 100% financial aid.

DEADLINE: 13 October 2021
HOW TO APPLY: read all the guidelines carefully and apply here.
Important note: due to the world situation, international applications will be opened only in January 2022, so bookmark the website and check it later.
You can also find more programs on the official website, for ex., for 2d artists.
---
[USA] 2021 Basel Miami Art Residency
WHO: US artists of all disciplines and creators.
WHEN: 4 weeks from 11.15.2021
WHERE: Florida, US.
FEES: $35.00.
DEADLINE: 15 October 2021
HOW TO APPLY: applications via CaFE.
---
[USA] Camera Obscura Art Lab Studio Residency 2022
WHO: artists and artisans from Los Angeles County.
WHEN: 14 weeks; Choose your session: Jan 19- April 27, 2022; May 11- August 17, 2022; and September 7- December 21, 2022
WHERE: Santa Monica, US.
FEES: No fee, BUT there is an honorarium of $2500 for the successful applicants.
DEADLINE: 18 October 2021
HOW TO APPLY: applications via CaFE.
---
[USA] 2022 Mary Olson Farm Artist in Residence
WHO: individual artists and creators, as well as collaborative teams of all kinds from Pacific Northwest.
WHEN: 2 months, June-July 2022.
WHERE: Mary Olson Farm in Auburn, Washington.
FEES: No fees, $3,500 stipend.
DEADLINE: 21 October 2021
HOW TO APPLY: applications via CaFE.
---
[USA] Kipaipai Workshops Summer Residency in Kona, Hawaii
WHO: mid-career visual artists or makers from US with experience in teaching or willing to work with teens.
WHEN:

July 2022

, duration 30 days.
WHERE: Kailua-Kona, Hawaii.
FEES: $50
DEADLINE: 12 November 2021
HOW TO APPLY: applications via CaFE.
---
[USA] Green Box Open Projects Artist-in-residency 2022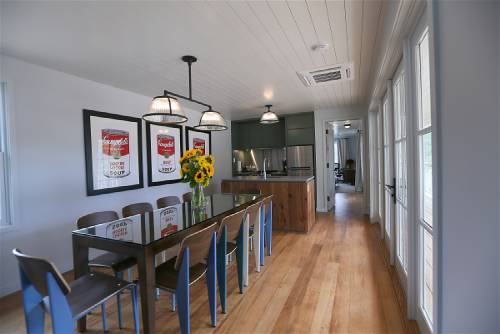 Green box offers open projects residency for artists, but also they have a lot of opportunities to exchange with the local community, the full list of residency options is here.
WHO: US and international artists, duo or artistic groups (any discipline).
WHEN:

TBD with the foundation individually. Duration is 30 days.
WHERE: Green Mountain Falls.
FEES: NO FEES. Meals are on residents. The Foundation will offer a stipend and accomodation.
DEADLINE: 15 October 2021
HOW TO APPLY: online form. Any questions address directly info@greenboxarts.org.
---
[USA] Kala Art Institute Residency 2022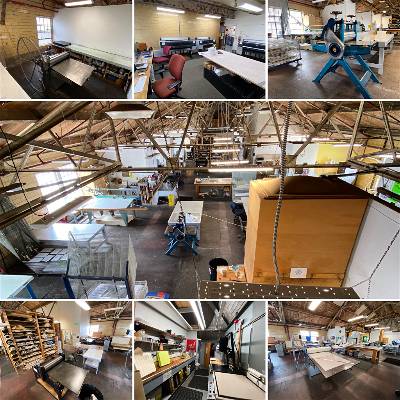 The Art Insitute offers residency for up to 65 artists per session and can fulfill the creative needs of all of them: from printmaking to video production, from emerging to senior artists – everyone is welcome to join.
Once you've joined the community you can also have a chance to win a $3,000 stipend during KALA FELLOWSHIP AWARD.
WHO: US and international artists or groups (printmaking, book art, digital media, video production, etc.).
WHEN:

1 to 3 months in January, February, March, or April, or May 2022.
WHERE: Berkeley, California.
FEES: fees depend on residency duration and needs (how many times per week you need a studio) and start from $300 + accomodation fees $800. Meals are not included.
DEADLINE: 15 October 2021
HOW TO APPLY: Only online applications.
---
[USA] The Emmanuel College Artist Residency
This residency program is open for 4 artists each year, one per discipline: ceramics, photography, printmaking, and social practice.
WHO: 4 artists from 4 disciplines: ceramics, photography, printmaking and social practice
WHEN:

mid-June – July 2022
WHERE: Emmanuel College.
FEES: No fees, stipend of $1000. For international artists reimbursement for travel and visa of additional $1000.
DEADLINE: 1 November 2021
HOW TO APPLY: online form.
---
CENTRAL AMERICA
[Costa Rica] Artist Way Residency
A mix of spirituality, nature, and creativity in Costa Rica.
WHO: emerging or mid-career artists. 
WHEN:

December 1-29, 2021
WHERE: Costa Rica.
FEES: $2000.
DEADLINE: 1 November 2021
HOW TO APPLY: online form.
---
SOUTH AMERICA
Casa na Ilha Art Residency Program
The last session in 2021 will host 2 to 6 artists on the paradise island in Brazil. The Casa Na Ilha program fits perfectly an experienced artist's needs as it is a 100% self-directed residency that will allow you to focus entirely on your project. Yet, for your convenience, there is always a tutor ready to guide you.
The island itself is a beautiful place to reset your mind, find some inspiration, free your creativity and work hard: waterfalls, preservation area, native Caicaras community, Atlantic rainforest fauna – great balance between isolation, nature, and artistic environment. The studio's windows look at the beach and the ocean – it sounds like a perfect place to me!!
WHO: both emerging and professional artists, photographers, writers, researcher and more disciplines. Indivual or groups.
WHEN: November – Devember 2021, 2 to 4 weeks
WHERE: Ilhabela Island, Brazil
FEES: from 450 to 875 USD per week including daily breakfast and dinner, accomodation in a beachfront artists' house, access to a shared studio and working spaces. The total fees depend on the type of accomodation.
DEADLINE: September, 30, 2021
HOW TO APPLY: email to info@casanailha.org. Attach your statement, biography, portfolio (12 pieces max), and lint to your website if you have one.
IF YOU'RE LATE, don't worry, Casa Na Ilha has already published the schedule for 2022, use the same application form to apply for one of the following sessions:
JANUARY/FEBRUARY: January 20 to February 17
MARCH: March 8 to April 5
MAY: May 2 to May 30
JUNE: June 1 to June 29
JULY: July 1 to July 29
AUGUST: August 3 to August 31
SEPTEMBER/OCTOBER: September 12 to October 10
NOVEMBER/DECEMBER: November 17 to December 15
Fees for 2022: 490 USD per week for a shared room or 695 USD per week for a private room with a private bathroom, including breakfast and dinner, and all studio facilities.
---
La Wayaka Current offers an exotic experience and invite you to leave behind all the distractions and technologies of the modern world and to join a remote indigenous community and try to work within tools and approaches that will be available in a Tropical environment (Guna Yala province) or Atacama Desert of Chile.
Challenging, right? No comfortable studios, no sophisticated equipment – only you and nature. Huge opportunity for exchange and learning, expanding your creative limits.
WHO: artists, musicians, writers, curators, activists, scientists, and others.
WHEN: 2022-2023.

Tropic Program: April – July 2022 or April – May 2023, form 3 to 6 weeks.
Desert Program: March – December 2022, form 3 to 6 weeks.

WHERE: Tropic Program in Guna Yala province, Panama; Desert program in Chile.
FEES: Fees include everuthing and you can ask for some financial aid, if you can explain why you need it. If you are able to cover everything yourself, you have to contact the La Wayaka Team directly.
DEADLINE: 30, September, 2021.
HOW TO APPLY: Apply via website.
---
EURASIA
[GEORGIA] October 2021 Residency at AqTushetii
AqTushetii is a residency program for artists, scientists, writers, and musicians. The site is located in a village and has a creative environment with 4 art studios, outdoor working areas, a library, pottery studio, photo darkroom, a professional sound system, a variety of musical instruments, including Georgian traditional music instruments, a gallery, and a stage, and so much more!
Selected artists will exhibit their works in Tbilisi.
WHO: only 12 spots available. Fields: art, music, writing, science.
WHEN: 14 days from October, 25 to Novemer, 8 2021.
WHERE: Omalo, Georgia.
FEES: 600 euros including dormitories accomodation and 3 meals per day.
DEADLINE: 30 September 2021
HOW TO APPLY: Send a brief portfolio and one paragraph of residency plan to aqtushetii@gmail.com.
*Please, note, that you can also apply for November's session (November, 8 to November, 22)
---
BALKANS
[GREECE] The Mudhouse Residency 2022
A remote authentic mountain village of Agios Ioannis hosts the Mudhouse Artist in residence program to immerse you in culture, nature, and creative process.
You will live in a house or apartment in the village and have 24/7 access to an open studio in the center of the village. Yet, you have to bring your art supplies, as there is no art store. A closing exhibition will celebrate the end of the residency.
WHO: artists, photographers, writers, choreographers and composers. 14 residents max.
WHEN: 2 weeks per session:

June 6 to 20 | June 27 to July 11 | July 18 – to August 1

WHERE: Crete, Greece.
FEES: €2100 for the two weeks including accomodation and 3 meals per day. It is possible to get a financial aid of 10% discount.
DEADLINE: 15 October 2021
HOW TO APPLY: Application form.
---
[SERBIA] Belgrade PETIT Studio Residency
This year Belgrade Art Studio launched a new format – Petit Studio Residency, where "petit" literally means "small". This program encourages talented artists to work on small projects and have a specific budget.
Unfortunately, as this is a smaller space – an apartment in the Dorcol historic building, only one artist or an artist couple is allowed at a time in the residency. So there are no shared studio or other artists with you.
WHO: artists, designers, photographers, writers working on small projects.
WHEN: the program starts on the 3rd October and you can join for 2 weeks up to 3months.
WHERE: Belgrade, Serbia.
FEES: upon request, as well as financial support.
DEADLINE: 2 October, 2021 or all around the year.
HOW TO APPLY: use the application form. For more detail email residency@belgradeartstudio.com.
---
[SERBIA] Belgrade ART Studio Residency
The "full" version of the Belgrade artist in residence program is their Art Studio Residency – a non-profit program for international creative collaboration, practice, and research. Historical environment and art-oriented environment helps you recharge and work.
This program comparing to Petit Studio offer more space for your creativity, still, it will be your private space to live and work.
WHO: artists, researchers, writers, photographers, thinkers.
WHEN: the program starts on the 4 October and you can join for 2 weeks up to 3months.
WHERE: Belgrade, Serbia.
FEES: upon request, as well as financial support.
DEADLINE: 3 October, 2021, but in fact, application is ongoing, so just do it!
HOW TO APPLY: use the application form. For more detail email residency@belgradeartstudio.com.
---
AFRICA
[MOROCCO] Cafe Tissardmine Residency
Cafe Tissardmine Artist in Residency is a unique opportunity to discover the Berber culture and focus on your creative process in a remote and quite isolated village in the Moroccan Sahara.
Keep in mind, that Internet access and electricity are not always guaranteed. You will also have to bring everything you need with you. This residency program is perfect for rebooting yourself in isolation and peace, but it doesn't seek any specific outcome or exhibition.
WHO: self-motivated artists of any discipline. 9 artists max.
WHEN: min 3 weeks, see the schedule below.
WHERE: Moroccan Sahara, Morocco.
FEES: 9,000 MAD (approximately 850 Euro) for 3 weeks, including full board, accommodation and some transportation.
DEADLINE: 3 October 2021.
HOW TO APPLY: send your CV, proposal and portfolio to karen@cafetissardmine.com.
Moroccan Residency Schedule 2021-2022:
2021
SEPTEMBER 26 – OCTOBER 17
OCTOBER 23 – NOVEMBER 13
NOVEMBER 18 – DECEMBER 09
DECEMBER 21 – JANUARY 04 (2 WEEKS ONLY)
2022
JANUARY 10 – JANUARY 31
MAY 06 – MAY 27
JUNE 03 – JUNE 24
---
AUSTRALIA
BigCi Hosted Artist Residencies 2022
BigCi residency program was created by an artist and an environmentalist, and it's not surprising, that it will take place in the UNESCO Listed the Blue Mountains near Sydney. This location is ideal for someone whose art is about sustainability, ecology, and nature.
There are 4 large workplaces for residents, Six meters high Grand Hall, library, barn, bushwalks, more facilities and Open day will be also available.
WHO: artits, painters, sculptors, writers, musicians, and others.
WHEN: 4 to 10 weeks in 2022.
WHERE: Wollemi National Park, Australia
FEES:Australian artists AUD$250 (plus $25 GST) per week, Foreigners – AUD$300 (plus $25 GST). There is also a refundable bond of AUD$500, and organisations fees of AUD$500 for Australian artists and AUD$600 for international participants.
DEADLINE: 4 October 2021
HOW TO APPLY:
---
Dreamfarm Summer Creative Residency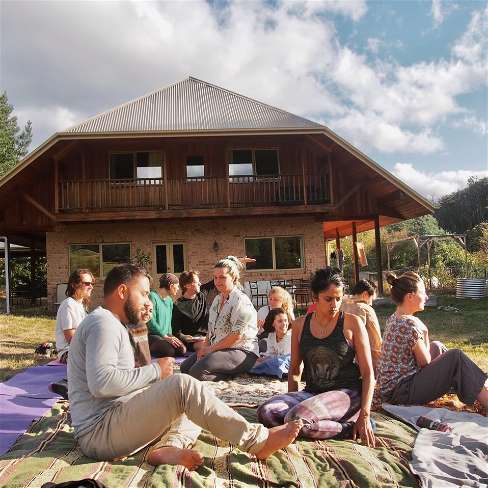 Dreamfarm Creative Residency is self-directed and offers artists low-tech private studios to make sure they can accomplish what they came for. There are 4 seasons and you can apply for any of them and benefit from diverse Australian nature and its annual changes.
As the workplaces are private, they are combined with your accommodation, but you can also use the Open studio, garage workshop, shared kitchen, library, tools and musical instruments, and outdoor space. The whole ambiance is super cozy and feels like your grandpa's house in the mountains.
WHO: artists, writers, musicians, dancers, crafters, researchers. 4-8 participants max.
WHEN: 2 to 4 weeks during the following seasons

Nov 22 – Dec 20 2021
Mar 7 – Apr 4 2022
May 2 – May 30 2022
Sep 26 – Oct 24 2022
Nov 21 – Dec 19 2022
WHERE:
FEES: depending on the chosen accomodation, fees start at AUD$250 per week, no meals included.
DEADLINE:
HOW TO APPLY: use online application form.
---
Online Artist Residencies 2021 – 2022
This is not technically a working residency, it is an opportunity for being selected by Jury and featured online.
WHO: established artists of traditional painting styles.
DURATION: 1 year.
DEADLINE: 30 September 2021.
FEES: $65. Refundale if you're not selected by the Jury.
APPLY: Online application form.
---
WHO: artists of all levels.
WHEN: rolling at the beginning of every month
DURATION: 3 months.
DEADLINE: 3 October 2021.
FEES: 450€.
APPLY: to somos@somos-arts.org with portfolio, CV, artist statement, project proposal and dates. Subjecy line for the email – "Virtual Artist Residency Application".
---
WHO: artists of all levels and mediums.
WHEN: 2022 session TBA.
DURATION: 4 weeks.
DEADLINE: TBA.
FEES: upon request.
APPLY: residency@belgradeartstudio.com (CV, resume, proposal, portfolio, artist statement).
---
WHO: visual artists of all levels and mediums, curators, illustrators, designers, writers, sound artists, and art researchers
WHEN: one-two month October – December 2021.
DURATION: 1-2 months. Recommended duration is two months.
DEADLINE: The session is started, but you may be still lucky to join.
FEES: 320 EUR for one month, 520 EUR for two months.
APPLY: online application only.
---
An alternative special residency programs for artists who are also mothers. No complicated application, online, and absolutely FREE! It is a self-guided program.
WHO: artistic mothers.
WHEN: you decide the duration and when to start and finish.
DEADLINE: No deadlines
FEES: No fees.
APPLY: simple application.
---
Global campaign for artists, performers, curators and writers who are facing life risk, threats, unjust imprisonment or any persecution. Absolutely unique program that was created by Ivor Stodolsky and Marita Muukkonen.
Apply only if you're at risk. The foundation will provide you with all needed information. Follow the process as described here.
---
WHO: artists-activists.
WHEN: 7 November – 5 December 2021
DEADLINE: No deadlines, but only 6 slots were left when I checked last time.
FEES: €299
APPLY: buy ticket.
---
ARTIST RESIDENCIES 2022 [Schedule]
I'm working on this section constantly! However, all programs mentioned above will be available for 2022 too, I will just dig some more amazing opportunities. Some residencies listed below are still waiting to be open.
NORTH AMERICA
[USA] Joshua Tree Highlands Artist Residency 2022-23
WHO: international artists (all media, all levels).
WHEN: 6 weeks, choose your season:

MAY 2, 2022 – JUNE 13, 2022
JUNE 27, 2022 – AUGUST 8, 2022
AUGUST 23, 2022 – OCTOBER 3, 2022
OCTOBER 10, 2022 – NOVEMBER 21, 2022
JANUARY 23, 2023 – MARCH 6, 2023

DEADLINE: 10 January 2022.
FEES: $45.
STIPEND: $1,000
APPLY: via CaFE platform.
---
[USA] Artist in Residence
WHO: US experienced artists (all media) who can host an open studio one day per week.
WHEN: 6 weeks to 3 months. Probably, the residency will take place in mid-September 2022.
WHERE: California, US
DEADLINE: rolling.
FEES: $25.
APPLY: via CaFE platform.
---
[USA] Hambidge Center' Artist Residencies
WHO: established and emerging artists (all media), writers, scientists, culinaty arts.
WHEN: 2 to 8 weeks.
WHERE: California, US
DEADLINES:

January 15 2022 for the May through August session.
April 15 for the September to December session.
September 15 for the mid-February through April session.
---
More residence programs in the US and Canada:
---
SOUTH AMERICA
[PERU] Arquetopia Art, Design or Photography Residency Program 2022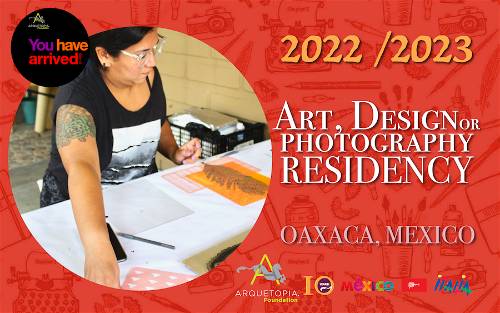 Arquetopia Foundation offer a variety of programs for artists, art teachers, ceramists, and writers, textile artists, including those who prefer to work with natural pigments. They also are happy to welcome you in one of the 4 locations: 2 places in Mexico, Peru or Italy. Every program includes full-board, accommodation, studios and mentorship.
Full list of available programs is here.
WHO: artists (all styles and disciplines), designers and photographers, ceramists, textile.
WHEN: 3 to 8 weeks – you decide the dates.
WHERE: Cusco (Peru)
DEADLINE: 3 October 2021, but if you missed it you can still email them directly.
FEES: USD $35.00 donation (tax-deductable).
APPLY: Online application or info@arquetopia.org.
---
EUROPE
[SPAIN] Summer/Spring Retreat 2022 AiRGuiniguada Gran Canaria – deadline for summer session is 20 November 2021. The residency will happen 5 June – 31 August. 7% grant of the fee is offered for early bird applicants.
[CYPRUS] The CYENS – Thinker Maker Space Artist-in-Residence Program with monthly stipend of 1,200 EUR waits for visual artists, designers and other practitioners to join their program for 2 weeks to 6 months. All questions and applications send to makerspace@cyens.org.cy. There are 3 fixed deadlines thoughout each year, the closest one now is 15th December.
[ITALY] Civita Institute Fellowships – season 2022 TBA
[NETHERLANDS] De-Ateliers – applications for the 2-year program are closed, and new deadlines TBA
[FRANCE] Artist-in-Residence at CDH – applications should open shortly.
[NETHERLANDS] Yan van Eyck Academie in Maastricht Residency 2022 – Deadline is 1st December 2021. Application fee will be around 78 euro with taxes. 11-month program will start in November 2022. Fee is €2,750/year. You will get a monthly stipend of €1,000 and €2,000 per year for working project.
[FRANCE] A.i.R. Arts International Arts Residency Program 2022-2023 – is open for applications but with no clear dates for actual residencies due to the whole new normal situation.
[ITALY] Villa Lena Residency 2023 – program is full for 2022, you can contact the team to ask for details and sign up for 2023 sessions (admin@villa-lena.org).
[FINLAND] The Mustarinda Residency 2022. There will be 3 sessions of 2 weeks to 2 month during 2022 and they all have the same deadline: 24th October, 2021. Apply via this Google form and then send your CV and portfolio in pdf to info@mustarinda.fi. Name your file as following: 2022_LASTNAME_SUPPORT MATERIAL.pdf.
[ICELAND] Artist Residency at Akureyri Art Museum welcomes artists in 3 of its studios. Applications are ongoing and the fees depend on the studio you'll pick (start from approx. 160 euros / week). Apply by sending an email to listak@listak.is.
[LITHUANIA] The KINTAI Arts Residence accepts artists, dancers, musicians and can arrange different equipment and activities. The program duration is from 1 to 3 months during summer 2022. Application sent by email egle@kintaiarts.lt. Attach your CV, portfolio, residency statement, equipment list and prefereable dates.
[GERMANY] Five Fine Art Scholarship from Braunschweig University of Art for young artists. This is an interesting opportunity to stay in Germany for one year (April 01, 2022 – March 31, 2023) with a scholarship of 1,250 EUR. Deadline is 27 October 2021. Send your application to application-bsprojects@hbk-bs.de with subject "application-bsprojects". There are some details, please follow carefulle the official guidelines.
[FRANCE] Cité internationale des arts welcomes multidisciplinary artists to join the residency program for 3 to 6 months. Deadline is 15 November 2021. All expenses is on you. Apply online via this form.
---
ASIA
[TAIWAN] Tsung-Yeh Artist Village Residency – new season not opened yet.
---
Artist Residencies FAQ
Where I can find open calls, fellowships, residencies?
You can bookmark this post or monitor other useful platforms for artists:
Resartis.org – huge list of programs.
This resource always has a selection of very unique, alternative resideny programs, including programs for theatres, musicians, artists at risk, mothers, minorities, etc.
I only mention free resources, but there are some paid subscriptions too that will notify you about upcoming residency programs. I don't use them and can't recommend any.
Are artist residencies paid?
Most artist residencies are paid in some form, for example in food or accommodation. A resident pays a fee to cover facilities, food, and accommodation. Some programs offer financial aid.
How do I get residency as an artist?
Most artist residencies don't require a Bachelors's degree in art or design, but all programs will ask for your portfolio and CV. The most important part of your application will be a proposal – a written plan for your residency. The committee would like to know what are your goals and why you think this program is for you, as well as if you realize the special conditions of the program, ex., a residency in a desert.
How long do art residencies last?
The average artist residency lasts 2-6 weeks, but some programs will allow artists to stay up to 3 months.
What is the point of an artist residency?
The artist residency is an opportunity for artists to have the freedom to explore their own creativity without being restricted by too many preconceived notions. Artists are given time and space away from their usual routine to come up with new ideas, collaborate with other artists, develop new ways of working and learn something new.
The artist residency also provides artists with a unique opportunity to investigate ideas in a safe, supportive environment – away from the pressures of home or work.
Artist residencies are an excellent way to experience an artist's life and indulge your creative side. Living in a new place is also valuable for any artist, as it opens fresh perspectives on art and their craft.
If you're not sure if your procrastination is caused by a rational or irrational belief, keep working on changing your behaviors to see if there are any changes in your procrastination. Keep trying different things until you find something that works.