So tell me all these 10 packages came and you acted surprised again, ha?
I know you my fellow crafter, there are never enough craft supplies and even when you have 5 scissors or 25 brushes, the right one is never there when you need it. If you are having a bad (or a good) day, make it better with these inspirational and funny quotes about crafters 🙂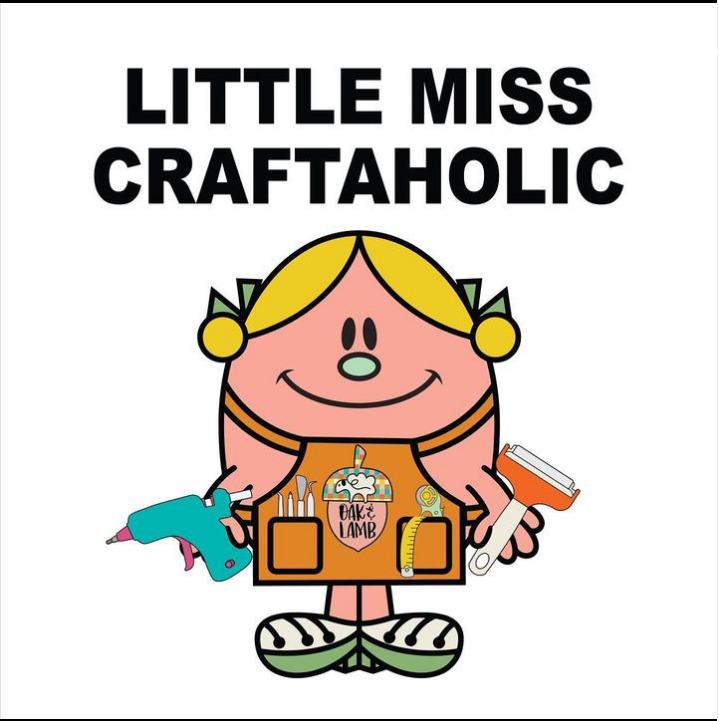 My fav part is of course funny quotes and captions – I laughed so badly, I had to read them all out loud to my partner and he laughed too while keep noding lol! Being a crafter's partner is no joke!
---
quotes about crafting and art
I've collected more than 200 quotes about creativity, painting and art in general in a separate post so I will try to not repeat myself here.
Some say Art without heart is craft. I do not agree. I think every crafter and artist has a very complex soul and mind that can be fully expressed and freed only with the halp of all that materials and love. Words are not enough for us.
Craft makes us feel rooted, give us a sense of belonging and connect us with our history. Our ancestors used to create these crafts out of necessity, and now we do them for fun, to make money, and to express ourselves.

Phyllis George
Craft is passionately creating something with your hands (Sarah Chatterton)
The key to crafting is to start. The inspiration will follow
Art has the role in education of helping children become like themselves instead of more like everyone else. (Sydney Gurewitz Clemens)
Life is like Art, gaining expression in us. To truly live, one must learn to let go and see the beauty that exists in little things.
Art is an international language, understood by all. (Igor Babailov)
Crafting can be an escape from the world. It helps us through the hard times by keeping us focused on something creative and beautiful. (@_beautybyglarimar_)
Art is a form of therapy.
Life is the art of drawing without an eraser. (John W. Gardner)
The great artist is the simplified. (Vincent Van Gogh)
The more you reason the less you create.(Raymond Chandler)
Do what makes your soul smile.
Art is as natural as sunshine and as vital as nourishment. (MaryAnn F. Kohl)
The only thing you have then to believe in is your craft. (Frank Langella)
Art is the only way to run away without leaving your home.
In crafting there are no mistakes, just unique creations.
Artists are simple people with a complex mind.
The modern artist must live by craft and violence. His gods are violent gods. Those artists, so called, whose work does not show this strife, are uninteresting. (Ezra Pound)
Craft is the vehicle for expressing your vision. Craft is the visible edge of art.

– David Bayles.
I don't think outside the box. I think of what I can do with the box. (Ziad K. Abdelnour)
Creativity is inventing, experimenting, growing, taking risks, breaking rules, making mistakes, and having fun (Mary Lou Cook)
For the artisan, craft is an end in itself. For you, the artist, craft is the vehicle for expressing your vision. Craft is the visible edge of art. (David Bayles)
When words Fail, art Speaks.
Crafting has always been the place where I go when things in life don't feel real. It's magic time for me. You could call it meditation, or mindfulness, or creativity. (@craftersdream)
The fact that I still find so much beauty in a handicraft is because my mother taught us to see not just the craft as a product but a craft as an embodiment of human creativity and human labor. (Vandana Shiva)
I'm a photographer, period. I love photography, the immediacy of it. I like the craft, the idea of saying 'I'm a photographer.' (David LaChapelle)
Craft is creating with my hands from my heart and having control over the whole process… (Helen Hallows)
Crafting is putting ideas into action and then holding together with an inexpensive adhesive. (Amy Sedaris)
Art is the language of the soul, handicraft is the language of the heart.

Unknown
Every decade has its own manual on handicrafts (Liberty Hyde Bailey)
You must experience art at least once in your life.
Without craftsmanship, inspiration is a mere reed shaken in the wind. (Johannes Brahms)
Craft and art and discipline in what you do will make you happy. (Erika Jayne)
To make a good film is an art. Gender is irrelevant when it comes to craft of filmmaking. (Zoya Akhtar)
Art is not a handicraft, it is a transmission of feeling the artist has experienced (Leo Tolstoy)
If your only intent is to be seen, you'll never be seen. If your intent is to be happy, comfortable, genuine, and true in craft, you're destined to be noticed. (Doja Cat)
In this perfect world, there are certain imperfections that catch your eye. That's what works for me. I don't concentrate on being perfect, but instead put that effort behind my craft and being true to myself. I don't conform to pressures outside of me. I am confident about myself. (Sonakshi Sinha)
I see myself as an explorer more than a storyteller. A great storyteller, in control of her craft, must be the same person when she finishes telling a story as she was at the start. But I want to be transformed by my filmmaking, by the journey I take. (Joshua Oppenheimer)
Writing is a craft, being an author is work, and having readers and a following is a gift. (Michael J. Kannengieser)
I think a craft becomes an art form when the space of possible solutions becomes so huge that engineering can't carry you through. (Bill Budge)
If a book comes from the heart, it will contrive to reach other hearts; all art and author-craft are of small amount to that. (Thomas Carlyle)
Craft can get you through ninety percent of a piece, but it`s art that carries you at the end. (Stephen Graham Jones)
Journalism is a kind of profession, or craft, or racket, for people who never wanted to grow up and go out into the real world. (Harry Reasoner)
Acting is the most personal of our crafts. The make-up of a human being – his physical, mental and emotional habits – influence his acting to a much greater extent than commonly recognized. (Lee Strasberg)
Drawing makes you see things clearer, and clearer and clearer still, until your eyes ache. (David Hockney)
Work done by you with unconditional love and pure devotion goes straight in the category of divine and immortal craft. (Seema Brain Openers)
---
short quotes for handicraft
Craft makes our homes more human.

– Ilse Crawford.
Life is better when you're crafting
Crafting is the way of life.
"I take my craft very seriously. (Jimmy Chamberlin)
Therapy is a ball of yarn, a blank canvas, a new paper…
I Craft. Get Over It. (Source)
Craft with your heart and your hands will follow. (@tarjetas.luisaclark)
Handmade is heartmade.
Happiness is handmade.
Good things come to those who craft.
Handicraft trains mind and hands. (angeloftrust)
Craft your love into everything. (Lulu)
Listen to your art.
Knit happens. (knottyxnice_)
Life is short. Wear handmade jewelry. (houseofigi)
Live. Love. Crochet.
Paint is only wasted when it stays in the tube.
Sometimes your heart speaks through your hands
Here in America we're doing the most wonderful crafts (Beatrice Wood)
Almost all creativity requires purposeful play. (Abraham Maslow)
Hands can cook, hands can create, hands can kill. There is no better tool than our hands. (Amit Kalantri)
Your craft is comprehensive if it represents you. (Unarine Ramaru)
---
quotes on handmade crafts
When Life Gives You Hands, Make Handmade.
The beauty of handmade lies in imperfections. Everything perfect is machine made.
Buy handmade – be one in a million, not one of millions.
A Picture is Worth a Thousand Words, But a Scrapbook is Worth a Million Memories. (Remedios Lina C. Villarosa-Garcia)
We Gather Up Pictures And Bits of Our Past And Scrapbook Them Into A Gift That Will Last. (Kimberly Rinehart)
Whoever says Handmade is cheap, never purchased any craft supplies (@businesskannur)
You can't buy love, but you can buy handmade and that's kind of same
Handmade items are made with love and have their own story. (@laados_atelier_)
To send a letter is a good way to go somewhere without moving anything but your heart. (Phyllis Theroux)
When you support handmade, you are not just supporting a person, a small business, family, our economy; you are purchasing a small part of an artist's heart.
That moment when someone asks you: Where you got it from? And you say I made it! (craftandstitchery.lk)
Love, Creativity & Dedication… that's what goes into Handmade
People do not buy good and services, they buy relations, stories and magic.
I want to make things of quality. I'm a big believer in handmade, tactile, crafted pieces. I want to keep that tradition alive. (Zac Posen)
Handmade things tend to be so expensive that only a small part of the population can afford them. And yet making things with hands is such an essential part of being human. (Jessica Stockholder)
The detail that goes into couture stuff is insane. Everything is handmade – every sequin, every double stitch. (Ella Purnell)
I happen to love creating handmade ornaments even when I mess up I still have fun. (Hilary Farr)
Craft means great products, individually and lovingly made by a creator who cares. (Judy Cramp)
My favorite things often have a story behind them and are usually handmade or discovered at a flea market. (Amy Sedaris)
Etsy is fundamentally a creative community. On eBay, or Amazon for that matter, practically anyone can sell practically anything. On Etsy, you can only sell handmade goods, vintage goods over 20 years old, and craft supplies for making. (Caterina Fake)
Being made by human hands, the craft is made for human hands: we can not only see it but caress it with our fingers. (Malcolm McCollough)
---
Funny quotes about crafters
Money Can't Buy Happiness But It Can Buy more craft supplies
All we have is yarn (@roxycrochets)
I don't have a problem with yarn. I have a problem without it. (happilyhooked.com)
Messy bun and crafting fun.
Craft your stress away!
I just want to craft and ignore my adult problems!
The only problem being a multicrafter is deciding which craft to spend more time on (prasoonsgarage)
In my dream world beads are free, chocolate is healthy and crafting makes you thin…
Crafting makes everything better. Even Mondays! (@giftshq)
No one works faster than a crafter with Christmas just a week away! (Queen&Co)
How to avoid stress at work? Stay home and craft!(MyDesignsInTheChaos)
If you finished a project and your room doesn't look like a tornado came through…did you really even craft? (@pigskinsandpigtails)
You are a crafter if you have more photos of your crafts than your family
Whoever said Less is more clearly wasn't a crafter (@pigskinsandpigtails)
You know you are a crafter when you use your heat press to iron your clothes (@pigskinsandpigtails)
I told my husband: "See! I can fit all my craft supplies in one box!" He said: "Stop calling our house a box" (agirlandagluegun.com)
When you said friends with benefits I thought you owned a craft store. (mydesignsinthechaos.com)
One does not simply stop buying craft supplies because the craft room is full. (scrapbookandcards.com)
Find someone who looks at you like you look at new stamps (ginakdesigns)
I have OCD – Obsessive Crafting Disorder. (more_than_just_cards)
Handmade presents are scary because they reveal that you have too much free time. (Douglas Coupland)
Behind every crafter is the stack of unfinished projects (@needleswlove)
Buy me craft supplies and I'm yours forever.
The only thing I care are promos at Michael's.
Real life is really getting in the way of my crafting time. (@brightstarcraftersusa)
Procraftination – crafting instead of doing all things you legitimately need to get done (more_than_just_cards)
If you've walked in my shoes, you'd probably end up in a craft store…
Crafters don't have a mess. We have ideas lying around everywhere. (@pigskinsandpigtails)
I'm not a craft hoarder, I just need a bigger craft room. (@pigskinsandpigtails)
Whatever happens in the craft room…spills into every other room in the house. (@craftercuts)
I get by with a little chocolate and crochet. (knottyxnice_)
I just want to make pretty things and get enough sleep (@that.happy.life)
The 4 stages of crafting: I've got this. Ugh, I don't have this. WTF is this? Yay! Look what I did! (@artbubbles_official)
Craftomania – inability to refrain from the urge to buy craft supplies. (@winons_tools)
My problem isn't that I buy too many craft supplies. My problem is that I shop faster than I create. (mycreation_myworld)
Crafting each day keep crazy away! (@Ucreate)
I only craft on days that end with Y. / I only crochet on days that end with Y
My craft room isn't messy. I just have everything on display.
You and your 9 friends are crafting. 1 friend uses glitter. How many of projects now have glitter? (more_than_just_cards)
Crafters are mot complicated. How hard is it to say: "You are a genius" and give us chocolate? (laurenkilgore.com)
Ever thought about not shopping at dollar store? No…? Me neither. (@mariakuna.diy)
What day is it today? A perfect day for crafts!
You never know what you have until you clean your craft room. (Source)
Remember: my craft time is for your safety. (Source)
Crafting fills my life. And my closet. And my drawers. And every empty tote bag in the house. (Source)
Weekend forecast: crafting with a chance of chocolate (Source)
Never let anyone treat you likeregular glue. You are glitter glue! (@_beautybyglarimar_)
Let's admit it..We put "Made with love" on our creations because "made with cursing, 2 trips to the craft shop, and lots of wine" just won't fit on a cute little label…
Life is a series of obstacles preventing me from crafting (Source)
If glitter is wrong, I don't want to be right! (Source)
My husband said that if I buy any more paper, he will leave. I will miss him. (Source)
I'm a romantic… I live for long, dreamy walks down the craft aisle (Source)
Unlike football, there are no silly rules in crafting! (Source)
Cooking and Cleaning are for People Who Haven't Discovered Scrapbooking. (Source)
Some Call it Empty Nest. I Call it New Craft Room. (Source)
The Only Place Where Housework Comes Before Scrapbooking is the Dictionary. (Source)
Working On My PHD in Crafting (Projects Half Done). (Source)
Crafting is the art of searching for items you had just 2 seconds ago.
How I clean my craft room: 1% cleaning, 29% complaining, 70% playing with stuff I just found. (@acherryontop_crafts)
Are you really a crafter if you are not working on 6 projects at the same time?!
I used to think my hobby is crafting. Turns out my main hobby is craft supplies collecting. (queenandcompany.com)
Home is where all the craft supplies are.
My husband let's me have all the craft supplies I can hide.
Where is the netflix category "easy to follow while crafting"?
Crafter's Last Will and Testament
Being of Sound Mind
and Superior Crafting
Skills, I Spent All
the Money on Crafting.
Your Inheritance is
in my Craft Room and
Fabulous Supplies.
May It Bring You Peace,
and Happiness. Enjoy!
Crochet…the only hobby where it's nor frowned upon when you have body parts all over the place… (bluelionthings)
Sometimes I think I should stop crocheting and be a functional member of society, but then I think…Nahhhh
I don't need a license to carry my 9 mm (crochet).
Live well. Luagh Loud. Crochet often.
Winter is coming…Crochet faster!
My second language is crochet.
My love language is to buy me craft supplies.
I make yarn disappear. What's your magic?
Just pour me coffee, hand me my crochet and slowly back away.
Questions asked while I'm counting stitches will be answered with louder counting. (crochet.org)
Mama by day. Crafter by night.
My life is craftastic!
3 lies crafters tell themsleves: Only five more minutes…It won't get too messy…I'll use what I have first before buying more…

Unknown
---
Creativity is allowing yourself to make mistakes. Art is knowing which one to keep
More painting captions and hashtags to use: 201 Best Art Captions & Painting Quotes for Instagram [+ Painting Hashtags]
Make things that you love without worrying about the opinions of others. (@deanncreates)
You can't use up creativity. The more you use, the more you have. (Maya Angelou)
I Was Crafty When Crafty Wasn't Cool. (Alexa Westerfield)
Eat. Sleep. Craft. Repeat
So many ideas. So little time.
I take pride in my craft, and I work extremely hard. (Doug Baldwin)
You either create something and you keep it a secret and you die with it, or you can benefit the craft. (Vidal Sassoon)
Crafting is a journey
Always Stay Creative
Crafting is the best medicine.
Crafting your heart out makes room for your soul to grow. (Sara Lanan)
Make time to be creative
Keep Calm and Craft On
Kill em with Craftiness
Talk crafty to me
Coffee and Craft
Craftiness is Happiness
Netflix and Crafts
Born to Craft
Queen of Crafting
Little Miss That Crafts Her Stress Away
Makers Gonna Make
Crafters gonna craft
Been there, crafted that
Create the things you wish existed
Creative minds are rarely tidy
I craft so hard I sweat glitter
Throw kindness around like confetti
Every day is a good day to craft
Crafting empties my wallet by fills my soul
Al I need is a little caffeine and a lot of crafting
If you can't stand the mess get out of the craft studio
I craft because punching people in the face is frowned upon
I can't clean my craft room because I get distracted by all the goods stuff I find again
The craft room isn't going to tidy itself…so let's just close the door
---
Quotes about perfecting your craft
If it's flipping hamburgers at McDonald's, be the best hamburger flipper in the world. Whatever it is you do you have to master your craft.

Snoop Dogg
Don't worry about being famous or making money; the most important thing is being the best. You have to become a master of your craft, and everything else will come.

Anastasia Soare
Hone your craft whatever it may be.
No one master their craft the first day (Roman proverb)
The life so short, the craft so long to learn. (Hippocrates)
Too many DJs today want to be the headline act without ever knowing what it takes to be the local DJ who's busting his or her gut to perfect their craft. (Hardwell)
Perfecting your craft is one of the main keys in being successful. (A Boogie wit da Hoodie)
Proficiency in a craft is essential to every artist. Therein lies the prime source of creative imagination. Let us then create a new guild of craftsmen without the class distinctions that raise an arrogant barrier between craftsman and artist! (Walter Gropius)
Being productive at your craft is important. Being productive in your devotion to grow as a human is essential. (Robin S. Sharma)
And I believe that the best learning process of any kind of craft is just to look at the work of others. (Wole Soyinka)
It is not enough to know your craft – you have to have feeling. Science is all very well, but for us imagination is worth far more. (Edouard Manet)
A lot of people are like, 'So you want to be famous.' And I'm like, 'No, I want to be good at my craft. I don't care about fame, I don't care if I even ever make it. As long as people know what I am as an actress in this business, I'm set for my career right now.' (Chloe Grace Moretz)
My advice to an aspiring actor would be to never stop learning or working for what you want. Nothing comes easy, ever, if you want something, you have to work for it. By working for it I mean work on your craft, learn from people who have something to teach. It's just like anything else, practice makes perfect.

James Lafferty
As I get into it more, I want to grow as an artist, as an entertainer, and basically perfect my craft. Justin Bieber (thank to BrainyQuote.com for some cool modern quotes)
Writers are born, not made. We can hone the craft. We need to try to encourage someone and make a dialogue, suggesting ways to do something differently or how to improve. Alan Zweibel
There's no shortcut to learning a craft; you just have to put the years in. (Kylie Minogue)
It's sad that people forget sometimes that there is a whole legitimate world of artists and actors out there that work their entire life, every day on perfecting their craft, but yet don't get any acknowledgement for their extraordinary commitment to their profession. (Yolanda Hadid)
It's a challenge each and every day to just be the best that you can be at your craft. (Matt LaFleur)
If you teach someone your craft, while you're teaching them, you're going to learn because you're going to get better at teaching, which is going to make you better at whatever you're doing. (Diamond Dallas Page)
If you're lucky as you get older, you respect the craft and it becomes a skill. (Frank Langella)
You should put time into learning your craft. It seems like people want success so quickly, way before they're ready. (Lucinda Williams)
Some people have been unkind. If I say I want to grow as an actress, they look at my figure. If I say I want to develop, to learn my craft, they laugh. Somehow they don't expect me to be serious about my work. (Marilyn Monroe)
I'll need my whole lifetime to polish my craft. (Eva Green)
Bands today have to learn their craft by putting the hard work in that we did when we were young performers. (Elton John)
A diva is someone who is a perfectionist, who does her best in her craft. (Patti LaBelle)
Most people won't realize that writing is a craft. You have to take your apprenticeship in it like anything else. (Katherine Anne Porter)
What I've learned over the years is that the craft of songwriting is trying to take the personal and make it universal – or in the case of telling a story, taking the universal and making it personal. (Neil Peart)
And later I thought, I can't think how anyone can become a director without learning the craft of cinematography. (Gus Van Sant)
Songwriting is kind of like a craft. It's not something that just comes in a dream. You've got to work at it. (Sean Lennon)
I spent a lot of years just learning my craft and falling down in front of the camera. (Thomas Jane)
Far from wishing to awaken the artist in the pupil prematurely, the teacher considers it his first task to make him a skilled artisan with sovereign control of his craft. (Eugen Herrigel)
There are two men inside the artist, the poet and the craftsman. One is born a poet. One becomes a craftsman. (Emile Zola)
Everything a writer learns about the art or craft of fiction takes just a little away from his need or desire to write at all. In the end he knows all the tricks and has nothing to say. (Raymond Chandler)
he moment a man begins to talk about technique that's proof that he is fresh out of ideas. (Raymond Chandler)
I think you get most of the most interesting work done in fields where people don't think they're doing art but are merely practicing a craft and working as good craftsmen. Being literate as a writer is good craft, is knowing your job, is knowing how to use your tools properly and not to damage the tools as you use them. (Douglas Adams)
From an acting standpoint, when I was a kid, I thought I knew everything there was to know. As the years go by, this craft becomes more intensive as I get older. You realize how much more there is to know and to learn, and how much better you can get, if you really work at it. (Kevin Bacon)
The artist who aims at perfection in everything achieves it in nothing. (Eugene Delacroix)
---
This is a hell of a list, right?! I laughed so hard but also got some inspiration to go and craft right now! I hope you did too! Maybe you are ready to paint and craft now?