Popular among both serious artists and amateurs, Winsor & Newton produces a wide variety of paints. In this Winsor and Newton acrylic paint review, we will take a closer look at what makes these paints so special. Here, we'll review two variants: the Professional and Galeria. Now, let's get started!
Winsor & Newton is based in the United Kingdom and is one of the oldest paint producers. The company has over 200 years of experience in making paints. When it comes to creativity and art, Winsor & Newton is a household name and a go-to source for artists everywhere.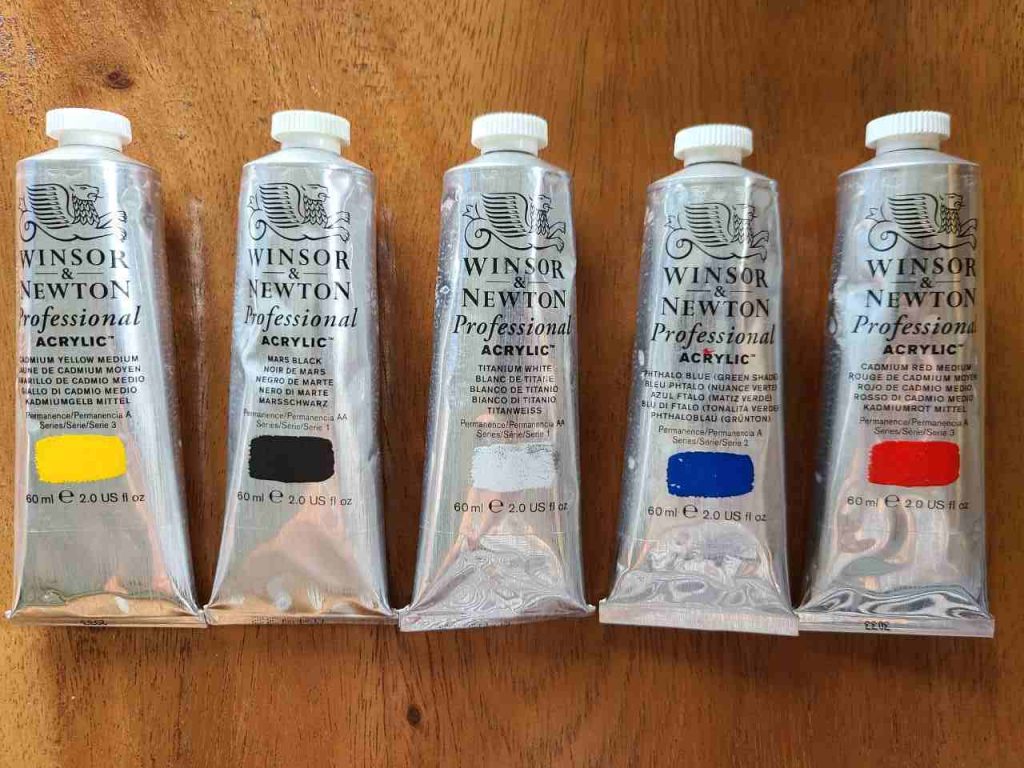 Are Winsor and Newton Acrylics Good?
Yes! Winsor & Newton acrylics are good to work with as they have a smooth buttery consistency and a high level of pigmentation. Their acrylic paints offer excellent colors with great coverage and opacity, which are precise and easy to mix. They are also great for creating textured effects, preserving brush strokes, and maintaining shapes well after drying.
---
Winsor and Newton Galeria vs Professional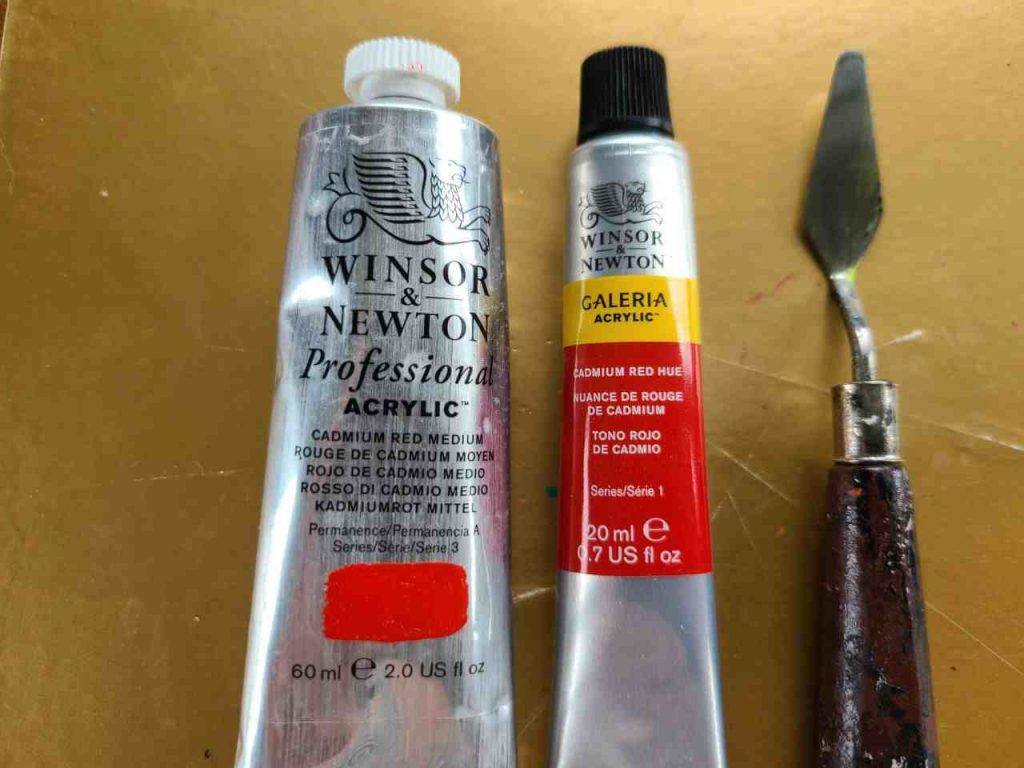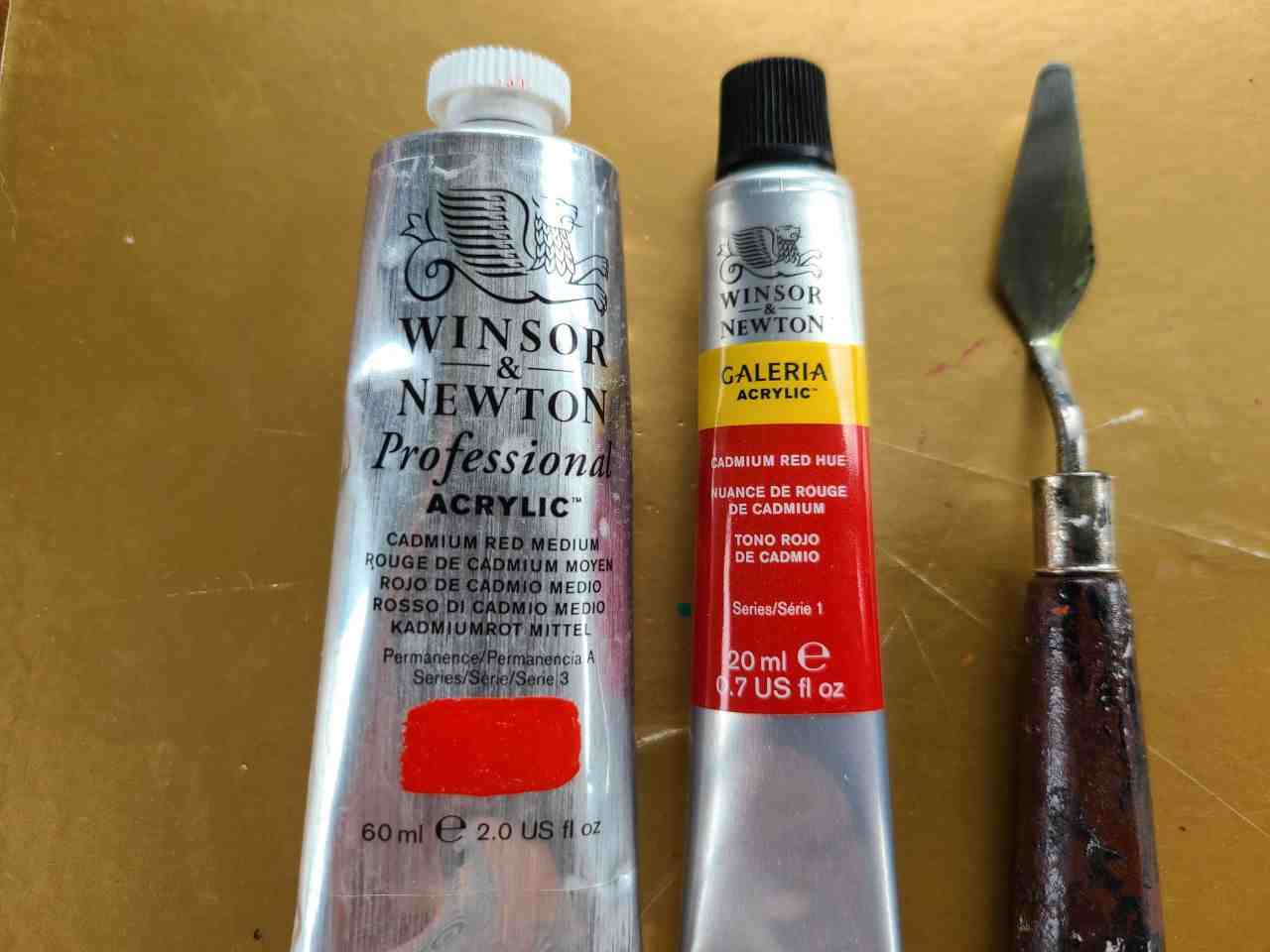 Both the Winsor and Newton Galeria and the Professional offer bright and rich colors. They offer the same color range and are also easy to mix. However, they differ in consistency, coverage, price, and pigment quality. Here's a summary table to show you their differences.
Winsor and Newton Professional series is thicker and richer in pigments than Galeria, and takes a little bit longer to dry. Both Galeria and Professional series are opaque and offer great coverage, but price-wise Winsor and Newton Galeria vs Professional, professional series is more expensive.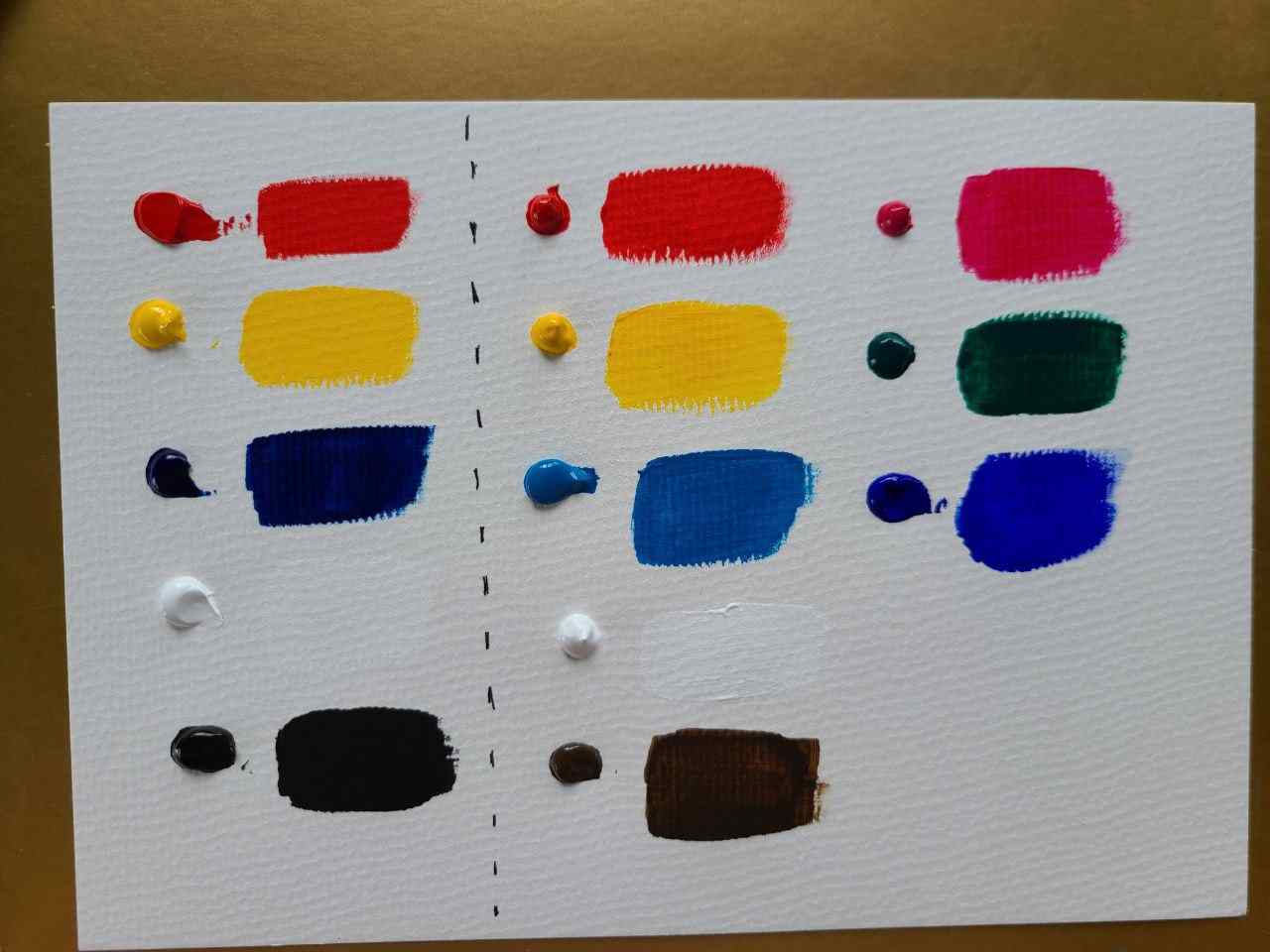 Winsor and Newton Galeria
Winsor and Newton Professional
Pigment
Diluted, mostly semi-opaque and transparent
Deep, opaque, few are transparent
Texture
Soft-body
Heavy-body, gel-like
Coverage
Satisfactory
Excellent
Application
Ideal to use straight from the tube
Smooth application, but requires watering down
Colors
Rich and bright
Rich and bright
Blending
Light streaking after mixing
Precise and easy to mix
Drying Time
10-20 mins to 1 hr
20-30 mins to 2 hrs
Price
60 ml tube: $8
200ml tube: $8.39
Paint Set 10x20ml $24
More expensive
60ml tube: $13
200ml tube: $23
Paint Set 12x20ml – $36
---
Winsor and Newton Acrylic Paint Review (Professional Series)
I used primary colors cadmium red, phthalo blue, and cadmium yellow, as well as white and mars black from Winsor & Newton Professional series for this review.
Like its name, Professional, the quality is there. The colors are extremely pigmented, and a little goes a long way. They have great coverage and are easy to mix. Let's explore this paint's properties.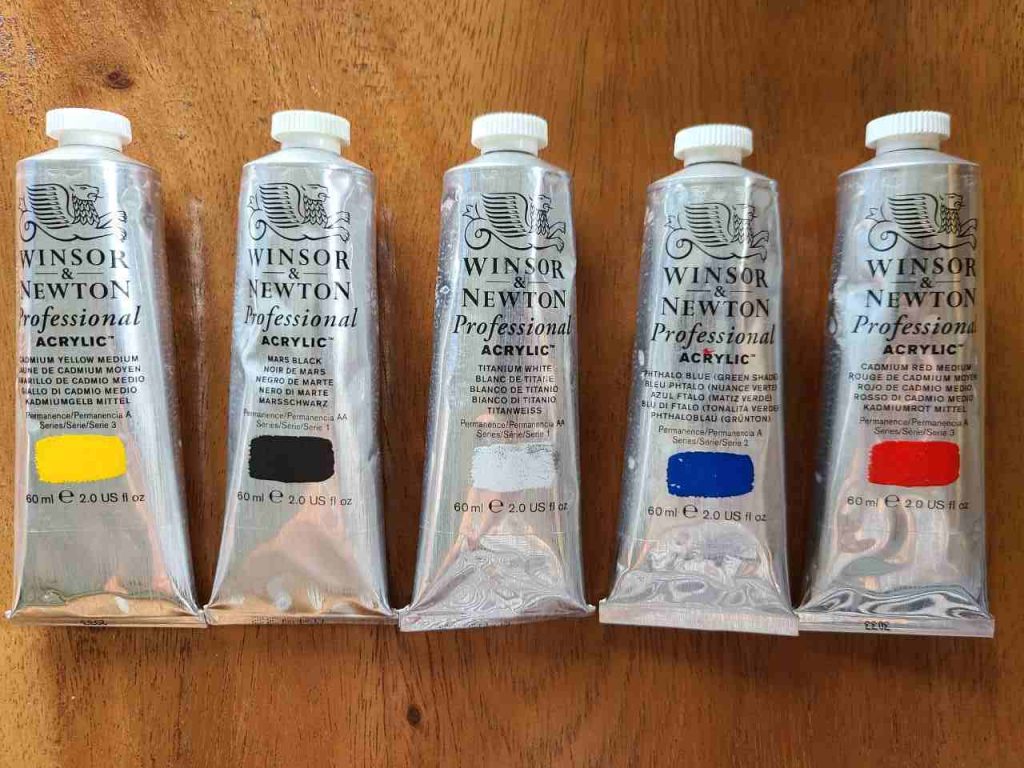 Quality: Smooth, buttery, and thick.
The Winsor and Newton Professional is an artist-grade paint with a thick, buttery texture and no stringiness. However, the transparent shades are slightly thinner in consistency than the opaque paints. The colors are also easy to blend. I find it easy to mix with mediums, and it's easy to dilute it with water when I need to use watercolor techniques.
It preserves brushstrokes if needed, so it's also great to use for impasto techniques. It also holds the shape well after drying, so those who paint with texture will enjoy using this paint.
The Winsor and Newton Professional is available in 80 different colors. You can get whatever color you want, but I recommend getting at least 5-7 colors and mixing them to achieve any color you want and practicing mixing and blending to elevate your techniques.
Coverage: Full coverage for opaque colors.
The application of opaque colors is more thick and creamy, whereas the transparent colors are thinner. Hence, you only need to use a few layers of opaque colors to cover another color. Translucent colors will need multiple coats to get the coverage you want.
Application: Smooth and goes a long way.
The paint applies smoothly but also has a slimy, gel-like consistency. To get a smooth finish, I recommend soaking the brush or adding a little water to the brush before painting. Painting directly from the tube is a waste and doesn't give the best results. For the Winsor and Newton Professional, a little paint can go a long way.
Colors: Brilliant, rich, and saturated.
The colors in the most popular 12-color paint set are the following:
Azo Yellow Medium
Lemon Yellow
Mars Black
Naphthol Red Light
Olive Green
Permanent Alizarin Crimson*
Phthalo Blue Red Shade
Phthalo Green Blue Shade
Raw Umber
Titanium White
Ultramarine Blue*
Yellow Ochre
*transparent colors
Winsor and Newton describe the Professional as the brightest range of acrylic paint, focusing on the brilliance of the colors even after they dry. They're not wrong. All the colors are highly saturated and rich, with excellent opacity and coverage.
I recommend diluting them with water or mixing it with white to see the different personalities each color offers. Mixing colors is simple and precise, and the resulting colors have a full, vibrant effect.
There are a total of 80 colors available in Winsor & Newton's professional acrylic paint range. 32 are opaque, 28 are translucent, 13 are semi-opaque, and 7 are transparent.
Blending: Simple and precise.
Mixing colors is simple and precise. They blend well, and the resulting colors are vibrant. You can make the colors opaque by mixing transparent colors with titanium white.
However, the paint is thick, so it's important to mix the colors thoroughly to prevent streaks. Or to use water or flow aid medium to improve the flow.
Tips: 11 Ways on How to Blend Acrylic Paint Smoothly
Drying Time: It takes a while, but the colors remain bright
According to Winsor and Newton, thinner layers of Professional Acrylic will dry in 20 to 30 minutes, while drying times for heavier layers might range from 60 minutes to 2 hours. The paint dried after 10 to 20 minutes, the typical time for acrylic paint to dry, and the colors remain vibrant.
Winsor & Newton's professional acrylic paint has a longer drying time than other brands, which greatly benefits artists. Artists will have more time on the palette to combine acrylic paints before they dry. Plus, it's easier to clean your brushes. The paints are permanent and water-resistant once they have dried.
Keep reading: How Long Does Acrylic Paint Take to Dry? 30 Brands Drying Time
Price: High-end and worth it.
A tube costs around $13 per 60ml tube, while the 200ml tube costs less than $30. It's expensive, costing almost twice the price of one tube of Liquitex Pro and Golden acrylic paint.
You can purchase a few colors you need or get a 12-color paint set, with 20ml per tube, for around $36. Artist-grade paints are typically more expensive than student-grade paints, but their quality, consistency, and blendability make them worth the price.
Pros
Rich and vibrant colors with excellent coverage
Thick and buttery consistency makes application easy
No brushstrokes
Preserves texture and holds shape after drying
Little to no color shift when wet and dry
Dries permanent and waterproof
The packaging is sturdier (I think each tube is made of better material than Galeria tubes)
Cons
– Takes a bit longer than Galeria to fully dry
– Thick consistency and very rich color make the colors hard to tell unless diluted with water
– Expensive
Winsor and Newton Professional Acrylic Paint are Best For:
Beginner artists with no budget limits
Professional artists
Oil-like techniques and dry brush techniques.
Pro Choice
Winsor & Newton Artists' Acrylics
$74.99
$51.19 ($3.76 / Fl Oz)
12 colors, including 3 primary colors and some shades and neutral colors
no color shift when drying
high pigment concentration and brilliance
thick creamy consistency
nice aluminum tubes
I earn a little commission if you make a purchase, at no additional cost to you. Thank you for supporting my blog!
---
Winsor and Newton Galeria Acrylic Paint Review
I recently bought a set of 10 colors (20ml each) of the Winsor and Newton Galeria Acrylic Paint. They're good to work with, and the colors are beautiful, pigmented, and true to color. Now, let's get into detail.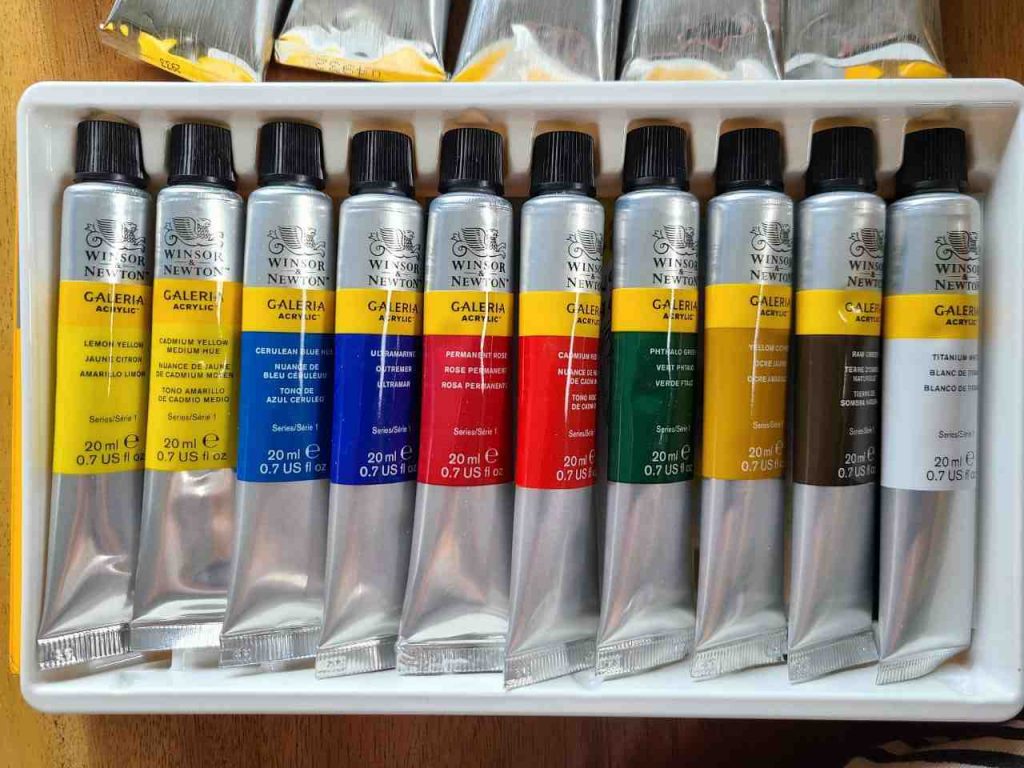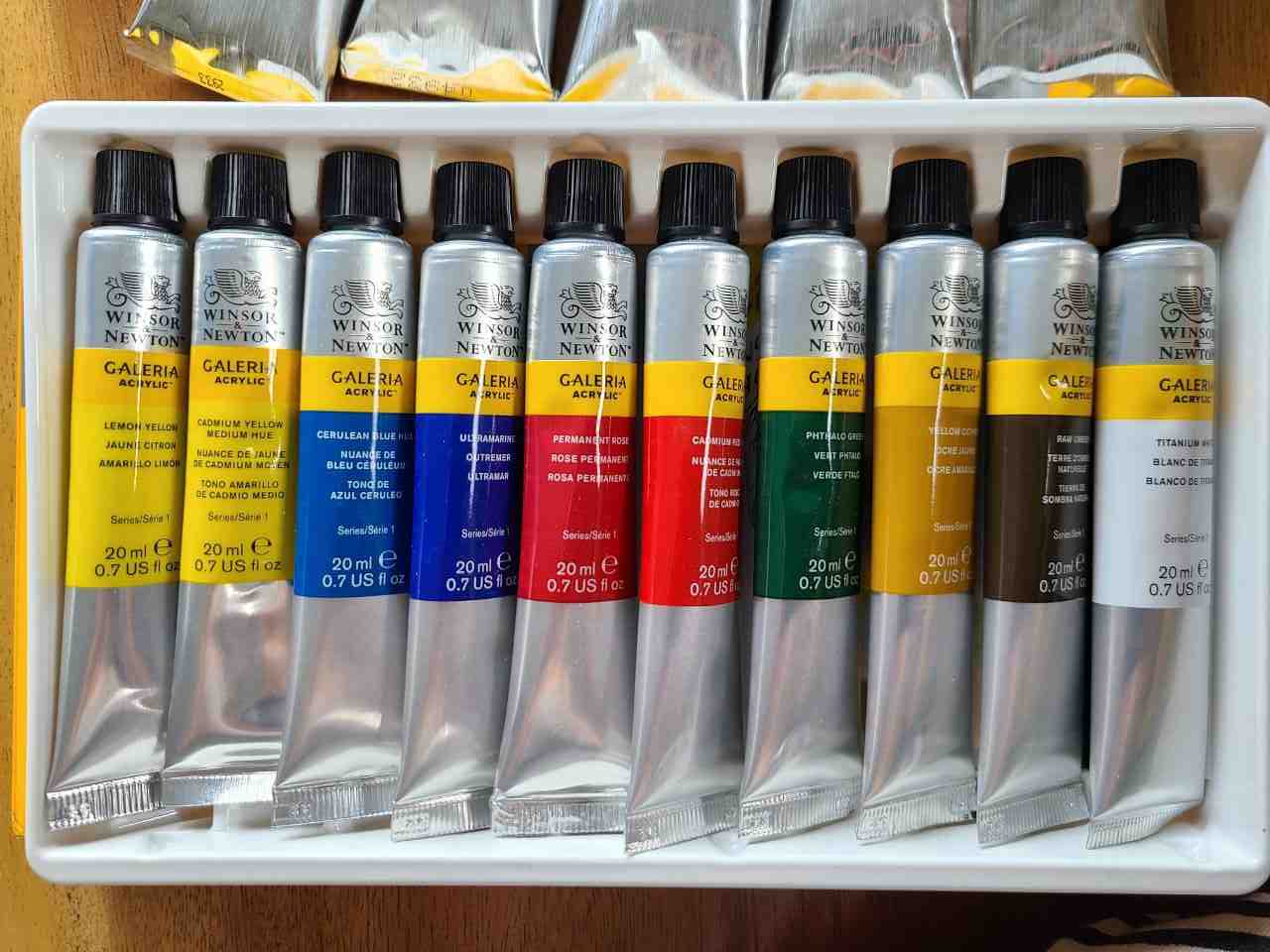 Quality: Creamy and flowy.
Winsor and Newton Galeria is a student-grade acrylic paint ideal for those looking for high-quality paint at an affordable price.
The Winsor & Newton Galeria acrylic paints are flowier compared to the Professional, as they are quite soft-bodied. It's smooth, creamy, and less pigmented.
Coverage: Satisfactory coverage with opaque colors.
The coverage of the Galeria is satisfactory. It only offers good coverage but you may need a couple of coats to make it even. Opaque colors have good coverage, almost as good as Pro series.
Application: Smooth and requires multiple coats.
The paint goes on evenly and smoothly as its thin consistency makes it ideal for use straight from the tube. The colors, however, are streaky. I recommend painting in thin layers and building more layers on top to help you avoid streaks.
Galeria Winsor and Newton works on paper, canvas, boards, wood, plaster, bricks, and even outdoor statues!
Read also: Can You Use Acrylic Paint on Wood? 6 Best Acrylic Paints For Wood To Stick
Colors: Rich, bright, and mostly semi-opaque.
These are 10 colors in my paint set:
Cadmium Yellow Medium Hue (opaque)
Lemon Yellow (semi-transparent)
Cadmium Red Hue (semi-opaque)
Permanent Rose (transparent)
Ultramarine (semi-transparent)
Cerulean Blue Hue (opaque)
Phthalo Green (transparent)
Yellow Ochre (opaque)
Raw Umber (semi-opaque)
Titanium White (opaque)
Do you see what's missing?! THERE IS NO BLACK! How could I not check? Because I have never seen any brand skipping black paint in beginner paint sets.
So please don't make my mistake and check!
THIS Galeria set HAS black.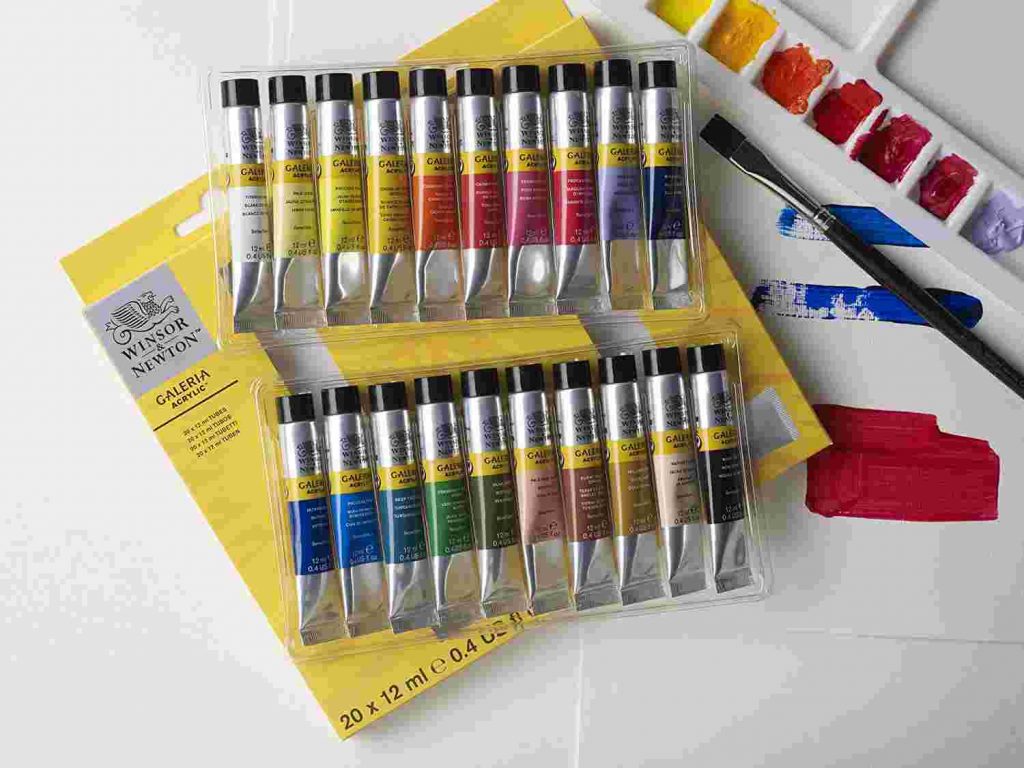 THIS ONE doesn't include any black!
Like the Professional, the colors in Galeria are rich and bright. It contains either the same or similar pigments to the Professional range but in a diluted form. There are just 5 solid, opaque colors, and every other shade is either semi-opaque or transparent.
There are a total of 60 colors available in the Galeria series. All colors are lightfast, rated AA and A (only Opera Rose is not). You will find the full-color chart in your pant set:
Read also: 7 Ways How to Make Acrylics More Opaque & Full Opaque Colors List
Blending: Good mixing quality.
Mixing the colors of Galeria is good. It produces opaque colors and isn't muddy in texture. You can increase the opacity by blending titanium hit with its semi-opaque and transparent colors. However, some colors, like cadmium red, may overpower the titanium white color, creating a darker color.
Also, while mixing, there's a slight streaking. So, make sure to fully blend the colors before dipping your brush.
Drying Time: Quick with a sheen finish.
Galeria acrylic colors have a drying time of 10-20 minutes for thin layers and an hour or more for thick ones. Drying time is quick, so you may want to use a retarder to slow drying time, especially if you need more time for blending and mixing colors. It also dries with a satin gloss or sheen to it.
Related: 15 Proven Ways How to Make Acrylic Paint Dry Slower & Homemade Acrylic Paint Retarder Recipe
Price: Good value for money.
The Galeria is cheaper than the Professional. You can get a 10-color pack at the price of one 200ml tube of the Winsor and Newton Professional acrylic. Still, it's quite costly at $5 per $60ml tube, which is within the same price range as Liquitex Basic, Blick Art Paint, and Amsterdam.
The tubes are on the tiny side at 60 milliliters a piece, and larger quantities of thinner paint are readily available. However, the pigment quality and the texture of this acrylic paint justify the higher price.
Pros
+Affordable price
+Excellent mixing ability
+Similar color range with the Winsor and Newton Professional acrylics
+Archival paint quality
Cons
-Does not offer the best coverage, some brushstrokes may stay
-Big jars are expensive
-No black color included in the set with 10 paints, be careful while buying
-Difficult to find small tubes for a refill
-Colors are semi-opaque or more transparent than Pro series
Winsor and Newton Galeria Acrylic Paint are Best For:
Beginner artists and students
---
How to Use Winsor and Newton Acrylic Paint
Winsor and Newton acrylic paint is versatile and can be used in various ways. Use it with different techniques for painting on canvas, wood, paper, or any other porous surface. You can also use it for creating mixed-media artwork. Here are some ways you can use Winsor and Newton Acrylics:
You can use it straight from the tube or mix it with other colors. If you want to lighten the color, you can mix it with water. For a thicker consistency, you can mix it with an acrylic medium. Also, remember to use the appropriate amount of water and media to avoid overthinning. This can cause the acrylic binder to become too watered down, leaving the pigment without an adequate binding medium.
You can create interesting textures. Use Winsor and Newton's texture gels and pastes to create different effects. These can be mixed with the paint or used on their own.
Applying a final glaze might help improve your artwork. Glazing is a technique that can be used at any stage of painting to add depth and subtle color effects. The additional sheen makes the colors more vibrant.
Related: Best Acrylic Paint: 21 Brands Reviewed for Beginners [From Cheap to Pro]
---
FAQ
Is Winsor and Newton acrylic paint toxic?
Winsor and Newton's Galeria acrylics are non-toxic. Winsor & Newton professional series have cadmium hues that contain cadmium and are not safe to spray, but still, all the paints conform to ASTM D 4236.
There is a chance of getting sick if you eat (swallow) or breathe in the acrylic paint.
There are components in certain dyes that might aggravate or even trigger an allergic response in some people. But like any other chemical product, you should follow general hygiene rules when using Winsor & Newton acrylic paints. Ex., all cadmium colors will have a warning that you cannot spray them.
Also, Winsor & Newton says you shouldn't keep acrylic paint on your skin for long periods of time. It's important to remember to wipe off any paint that may have gotten on your skin during or after a painting session. All of an artist's materials, whether they could be dangerous or not, should be used safely. Always read the labels on the products before you start.
Is Winsor and Newton acrylic paint waterproof?
Winsor and Newton's acrylic paint is water-resistant but not fully waterproof.
To make the paint waterproof, you must first varnish it, and depending on the surface you'll be painting on, you may need to prime it as well. You can use an acrylic varnish or sealer, you should wait anywhere from a week to three weeks for the paint to properly cure.
Read also: 5 Pro Steps to Protect Acrylic Paintings on Canvas
Is Winsor and Newton Galeria paint good?
Yes. The Winsor and Newton Galeria is ideal if you're a beginner or intermediate artist.
Although the Professional is better, the Galeria is a great alternative if you're on a budget. The colors have good pigmentation and mixing quality. They also have a similar color range to the Professional series. The only downside is that they're semi-opaque or transparent, so you might need to use more layers to achieve an opaque finish.
Wrap Up
Winsor & Newton Professional Acrylics, and Galeria Acrylics are great paints, but the Professional line has better quality and is more suited for advanced artists.
On the other hand, the Galeria line is a student-grade acrylic suited for beginners or hobbyists and is much more budget-friendly.
Depending on your needs, either line of paint could be a great fit. Have you tried either of these paints? What do you think of them?