When I first tried pouring I noticed that some paints are thicker and I thought they can flow better.
As I was just starting I didn't know much about different pouring mediums and I wasn't ready to spend much so I got a bottle of Mont Marte Pouring medium for the nearest art store.
I was not pleased with the results, I blame my lack of the experience and the quality of the medium itself.
I'd like to share how I used and what I didn't like about this pouring medium.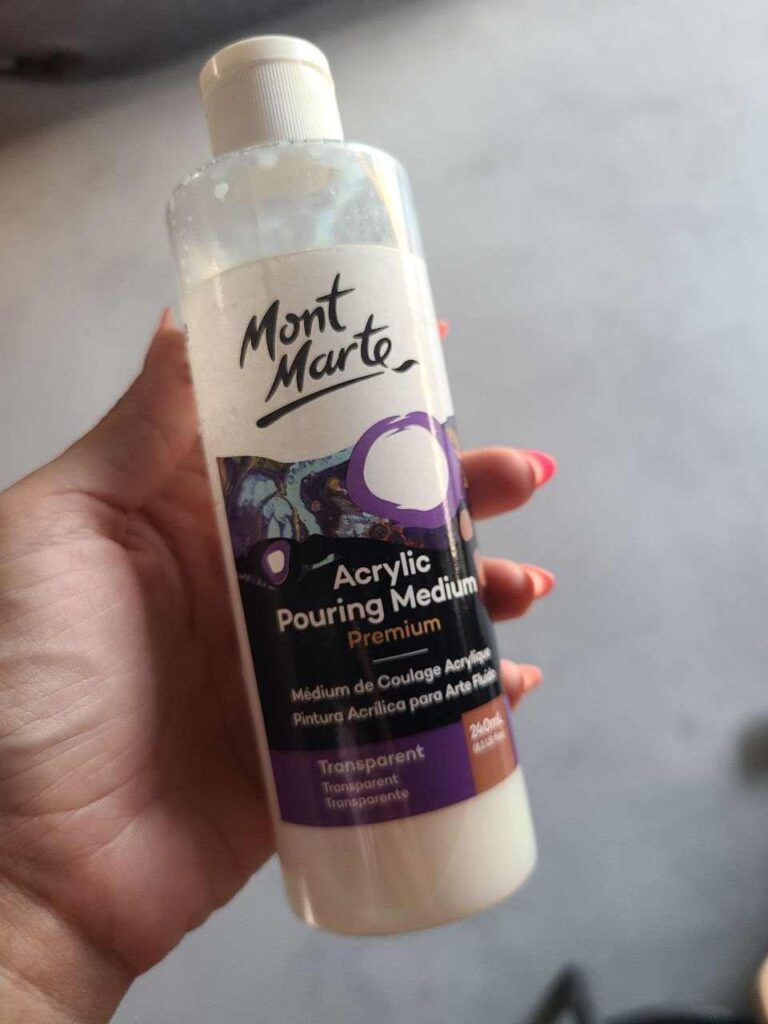 How do you use Mont Marte pouring medium?
Mont Marte is an Australian-based art and craft supplies company.
Mont Marte pouring medium is a beginner-friendly and quite cheap pouring medium that serves to thin out acrylic paint.
Yet, the composition is actually never openly disclosed by the brand. Only the safety data sheet mentions that it is 50% Acrylic Acid Polymer – but I'm not sure, the medium feels and smells clearly like regular white glue.
It makes the acrylic paint flow better when you pour it.
According to the brand recipe you need to mix 1 part of acrylic paint to 2-3 parts of Mont Marte pouring medium.
Note: it is milky white when in the bottle, but it will dry transparent.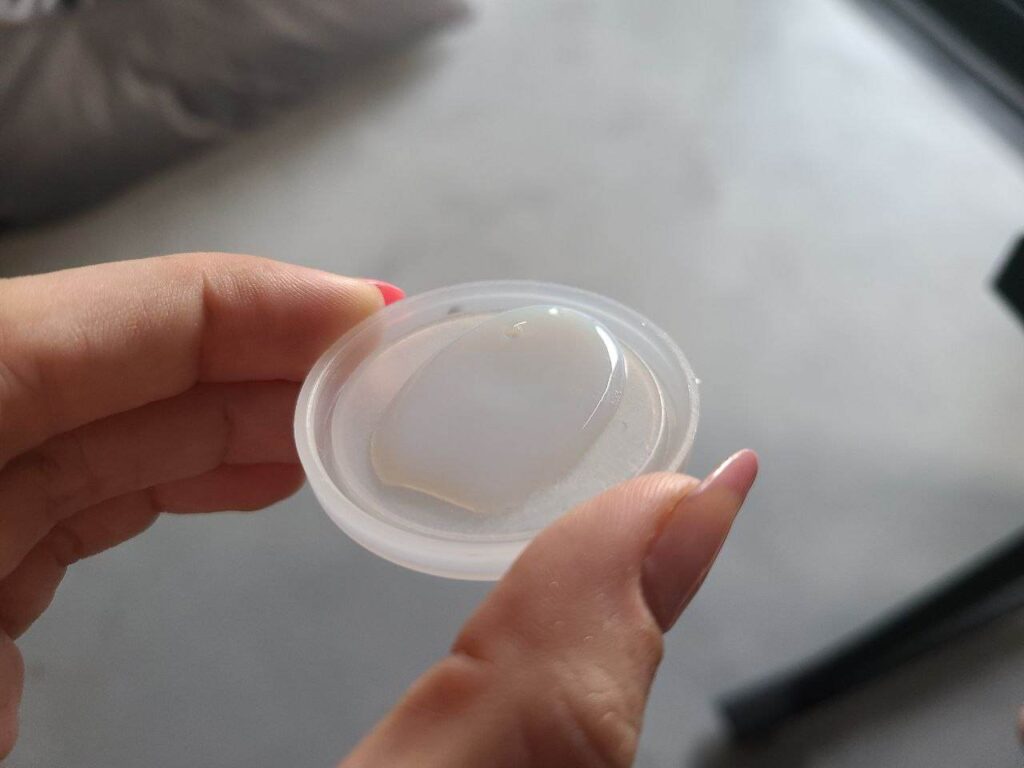 ---
My Mont Marte pouring medium review
When you are a beginner you may progress from premixed pour paint to mixing your own (following any recipes you want).
But you will need to test a few different recipes and pouring mediums, including alternatives like Floetrol, to find the best for your budget and outcomes.
This is how I got to try MM pouring medium. I used their premixed pour paints (they are quite nice and affordable) and I thought the medium will be also great.
My observations
It is cheap. 240 ml (8.1 oz) is around $8, while Liquitex pouring medium would be around $16, so twice more expensive. Granted also, consistently better…
Mont Marte pouring medium is glue based which is quite basic and cheapest formula possible. Even if you touch it you will feel how it is sticky like glue and has the same odor.
Why I didn't like it so much is because it makes paint too thin, milky and it makes it spread once dry in the pour and it ruins the pour.
I also found it to be really hard to mix really well, especially when you have a dark color, like black, and you can see the milky areas of the medium even when you mix long time. I've heard that because of this mixing issue some people had their pours cracked 🙁
I absolutely love this work below but: there were distinct colors when I poured – black, white, gold metallic, silver, turquoise (amazing pour color combo).
And white seemed too thick so I used MM pouring medium to thin it…
It turned into disaster taking over everything.
And at the bottom you can see how the blue color started to break and have this white paint "cracks" which is also a sign of paint too thin.
But I follow the brand instructions!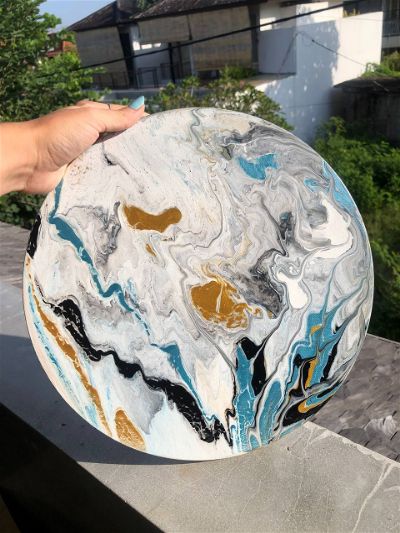 I would absolutely change the ratio but the mixing issue and that milkiness seemed to persist so I stopped using it and half of the bottle is still sitting in my trolley cart.
A lot to it has to do with glue base. For more consistent and effective pours we need to use a flow improver that is most compatible with acrylics.
And it is not glue – it is acrylic polymer, which is for ex., what Liquitex pouring medium is made of.
---
Verdict
Overall, I would not recommend Mont Marte pouring medium as it is not the best and most popular pouring medium for beginners.
The composition is basic and the performance is average. I think if you are on a tight budget you may as well do a glue-based medium yourself than buying one.
I understand that it can be many factors: I could have done something wrong, it could have been a bad batch etc but at the end of the day I will go back to the store and opt for an alternative.
If you had better luck please let me know in comments!
Other Mont Marte products reviews I have: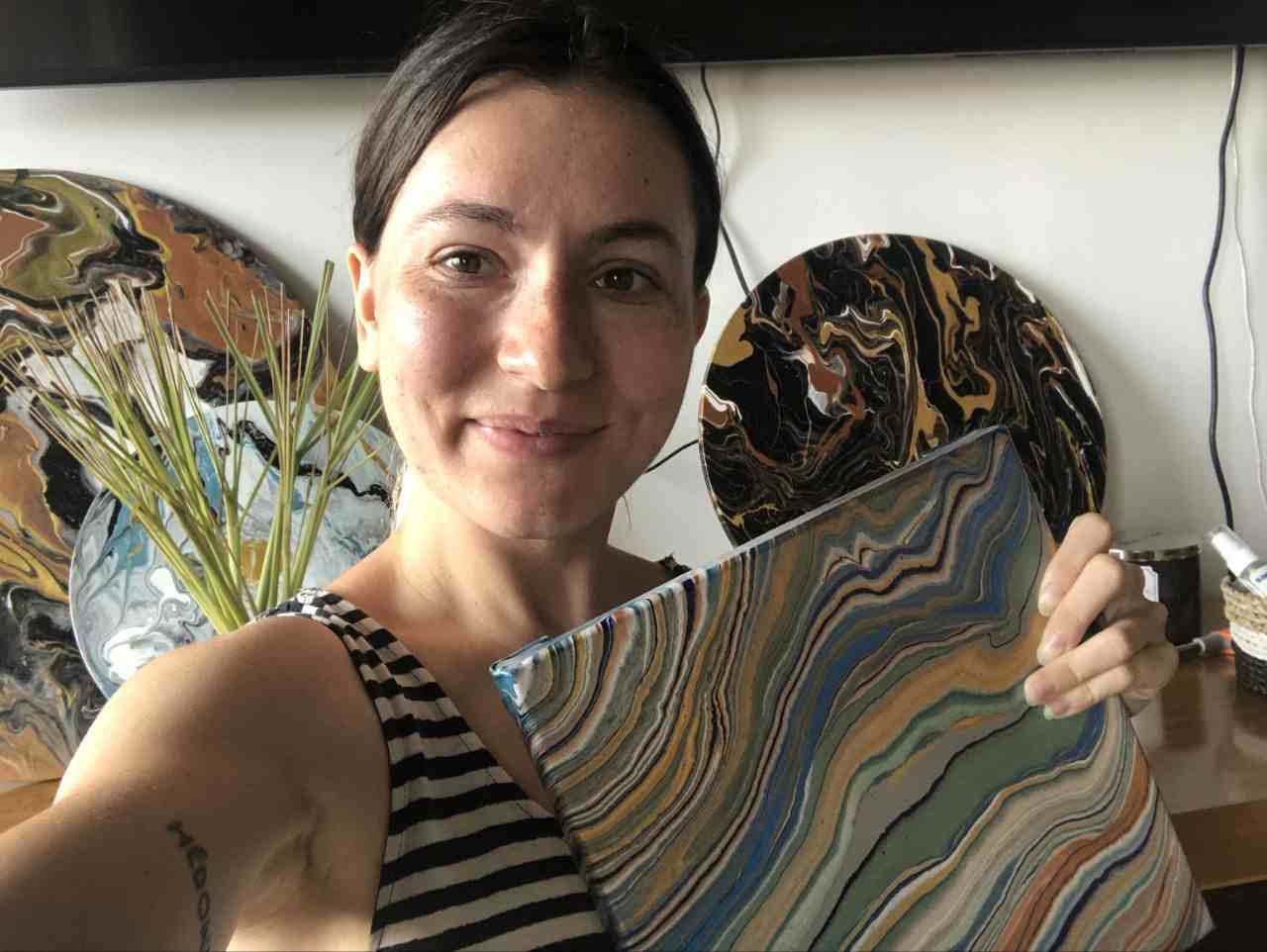 Masha Eretnova is a certified teacher. She started painting and drawing 20+ years ago and now is an international abstract artist and educator passionate about acrylic painting, gouache and crafts.
More about me.
Last update on 2023-12-03 / Affiliate links / Images from Amazon Product Advertising API